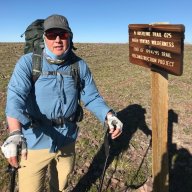 The mountains are calling and I must go
.
Joined

Mar 31, 2013
Messages

1,016
...Disco channel included, ...
I laughed out loud when I first read "Disco channel" thinking it was a channel with lots of afros, bell bottoms, platform shoes & BeeGee's music. How come I don't have this channel?Sorry to digress . . . carry on.