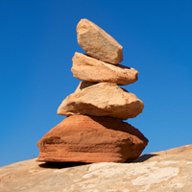 Official Information
Staff member
.
Joined

Mar 20, 2012
Messages

43
Don't want to read about it, just go here: Supporter Program. Or keep reading...
Keeping Backcountry Post running takes a lot of time and money. Until now we have relied solely on advertisements and volunteer labor to cover costs such as server space, maintenance, updates and software. But as the site continues to grow, the math just doesn't add up. Looking to the future, it's obvious that we need a sustainable way to keep the site funded and operating so that it can continue to be a great resource for years to come.
The new Supporter Program gives users the option to contribute to Backcountry Post on a monthly, annual or one-time basis. You can choose how often and how much you'd like to donate, starting at as little as $3 per month or $35 per year. Or if you're not into subscriptions, you can choose the Lifetime Supporter package and enjoy supporter benefits forever.
Supporting members will receive many benefits, including:
Free Backcountry Post 34 oz wide mouth water bottle (like a Nalgene wide mouth).
Free Backcountry Post sticker pack.
A standing 20% supporting member discount in the Backcountry Post store for hats, shirts, stickers and anything else we put up for sale for the life of your supporter membership. (no combining discounts, exclusions may apply)
A classy badge next to your name and profile picture showing the world that you are a Backcountry Post Supporter.
No ads for the duration of your supporter subscription. Zero. Zip. Zilch. (yes, there aren't many now, but that will be changing for non-supporters)
The joy of knowing you keep BCP going!
More benefits to be announced soon.
Every dollar raised through the BCP Supporter Program and Store will go back into Backcountry Post to keep the lights on and keep the site working and looking great for years to come.
For those of you not interested in becoming a supporting member, that's okay! The site is still fully functional for all members. And if you just want to buy a shirt or a hat, that helps us out a lot as well. We appreciate all of your support whether it's financial or just being a part of the community!
For a limited time, anyone purchasing a supporter package will receive 25% off everything else in your cart, including the new Backcountry Post shirts that are now on pre-order until March 19th. And don't forget that supporting members always get 20% off of their entire order on future orders.
Note: At this time we are unable to sync user accounts between the main BCP site and the store so you will need to create a new account there in order to make a purchase. Please use the same email/username as you do on BCP as we hope to remedy this in the future.
Links:
Backcountry Post Store
Supporter Packages
Last edited by a moderator: