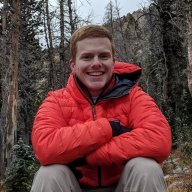 Joined

May 31, 2015
Messages

2,931
What if I can, but might not be online most of the weekend?
You look a Little Wet, as opposed to Desolate... but I might be slightly off if the peak is named only by elevation.

That is a pleasant area for snowshoeing. I have spent many snowshoes near/along those ridges.
Correct. Little Water Peak. One of my favorite snowshoe spots in the Wasatch.