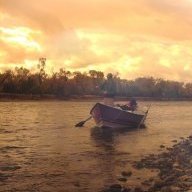 Joined

Dec 21, 2013
Messages

231
Unless you are 70+ or have an underlying health condition (diabetes, CHD, high blood pressure, immunocompromised), it's unlikely you'll have a serious complication. Even at 70-79 years, it's in ~8% case fatality rate. Given your activity level, I suspect you are pretty healthy. Bring a personal locator beacon, as we all should for other potential injuries. For piece of mind, you could keep any eye on your temperature.

p.s. From an exposure perspective I'd rather be in the backcountry than sitting in SF, where I am now.
Its not
quite accurate about the young.
https://thecity.nyc/2020/03/one-in-four-nyc-hospital-virus-patients-is-under-age-50.html