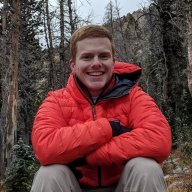 Joined

May 31, 2015
Messages

1,922
People intentionally coughing on other people are asking for trouble. I have read several articles about people doing that being arrested. Of course they also risk coughing on the wrong person and receiving a beating.

Fortunately I just get looked at like a weirdo when I go to the local grocery store wearing a mask. I definitely live in an area where the majority of people still think it is all an overblown hoax.
I just went out to run some errands around the Cottonwood Heights area during lunch, and I was surprised by how many people had masks and gloves. Probably like 1/3 of the people I saw had masks. And employees at the stores I went to had masks and gloves. Interesting it can be so different in different areas.