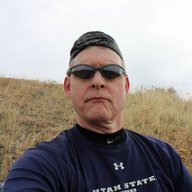 Joined

Dec 23, 2013
Messages

3,421
I would drink a couple if you left everything out but the Bailey's.

One problem, though, I don't have an Old Faithful glass.
No problem, I've got a set of four. I keep thinking that I'm going to have visitors, but no one ever shows up. What does that tell you?
I don't think the Bailey's by itself will calm your nerves enough to round up the bruins. Maybe if you'll sing a few verses of Danny Boy while sipping the bailey's I'll let you get away with it.