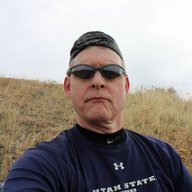 Joined

Dec 23, 2013
Messages

3,551
I didn't hike this weekend, but instead played basketball on Saturday morning. This was the first time I've played since October, when my shin pain flared up. I should have hiked, because I ended up stepping on someone's foot and twisting my ankle pretty badly. Today it is the size of a grapefruit, and the color purple.
The injury did make me forget about my shins though.
So tonight's comfort food is a Greek lentil spinach soup.
The main ingredients for the soup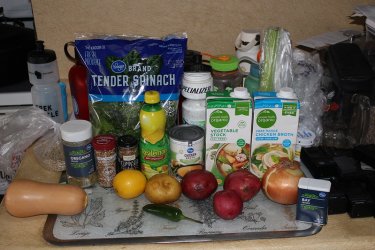 Chop up one jalapeño pepper (take the seeds out before cutting up)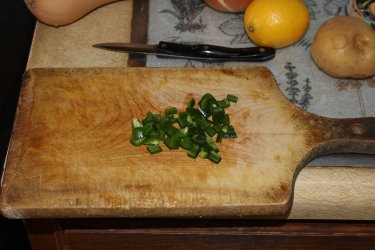 Mince three cloves of garlic and slice up two ribs of celery, and set aside for later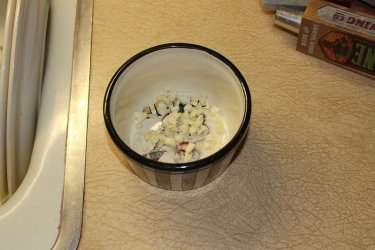 You can use a stock pot, but I chose to use my Dutch Oven instead.
Pour the 36 oz. of chicken broth and 32 oz. of vegetable broth into Dutch oven, along with 1 1/2 tsp. of cumin seeds, 2 tsp. of coriander seeds, and the chopped up jalapeño. Add 2 1/2 tsp. of oregano along with 2 bay leaves. Add one pound of rinsed green lentils. Bring to a boil then turn heat down to low and cover and let simmer for 30 minutes to soften the lentils.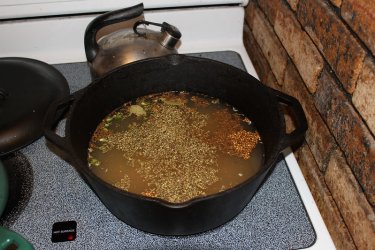 While this mixture is cooking, chop up 1 1/4 pounds of potatoes ( I used a mixture of red and Yukon potatoes), peel and chop into cubes, one small butternut squash, and chop 10 oz. of baby spinach. I also chopped up a yellow onion and set aside.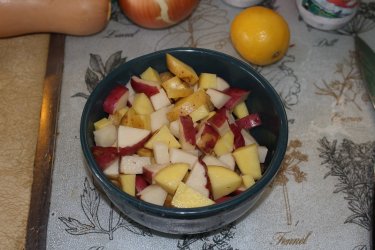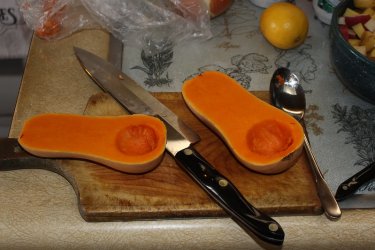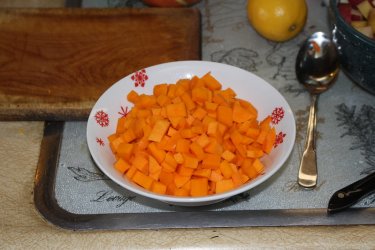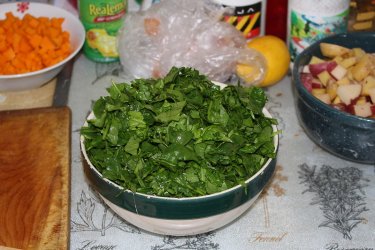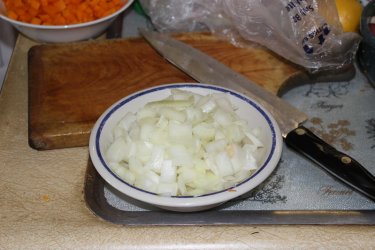 All together, this might just be a colorful dish.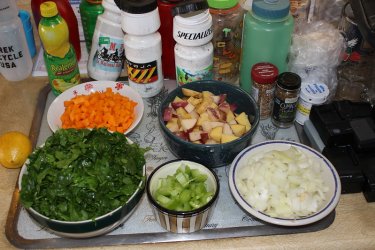 After 30 minutes, add the potatoes, the butternut squash, and the spinach to the Dutch Oven, then bring back to a boil and cover for an additional 20 minutes.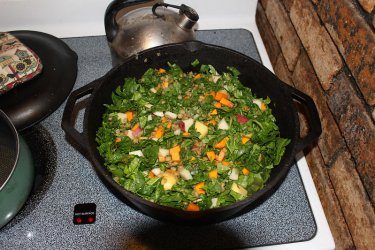 In a separate pot, cook the onions in 2 Tbs. of olive oil for about 4 minutes, then add the celery and the garlic and cook for an additional 3 minutes.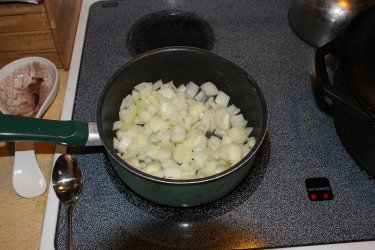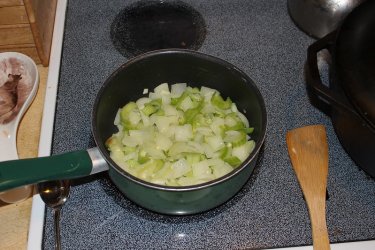 Once those have softened up a bit, add them to the Dutch Oven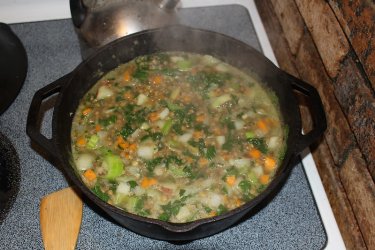 And with about one minute to go, add 1/3 cup of lemon juice to the soup and stir.
The final product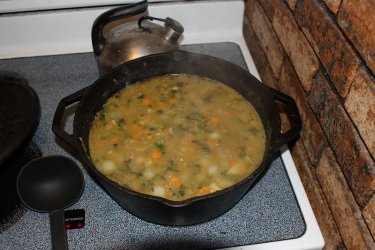 Ladle the soup out into a bowl and enjoy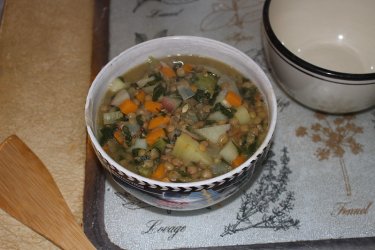 With a slice of lemon to top it off, and don't forget the cheddar jalapeño bread.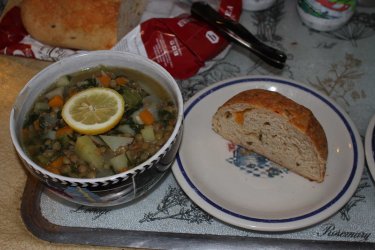 This recipe makes about 6 hearty bowls of soup.