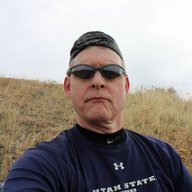 Joined

Dec 23, 2013
Messages

3,434
Amateurs …

Circus Peanut Salad
A bright orange jiggly salad complete with whipped topping, crushed pineapple, jello, and 32 circus peanuts.
4.75 from 4 votes
Print Recipe
Pin Recipe
PREP TIME
30 mins
COOK TIME
0 mins
CHILL TIME
4 hrs
TOTAL TIME
4 hrs 30 mins
COURSE
Appetizer, Dessert, pot luck, Salad, Side Dish
CUISINE
American, Southern
SERVINGS
12 people
CALORIES
200 kcal
Equipment
greased 13" X 9" baking pan
2 large mixing bowls

Ingredients

44 circus peanuts 32 for the salad, 12 for the top
1/4 cup hot water
6 oz orange gelatin I used 2 – 3 oz packets
3/4 cup boiling water
1 container whipped topping 8 oz
16 oz crushed pineapple I used 2 – 8 oz cans

Instructions

In a microwave-safe bowl, combine 32 roughly chopped Circus Peanuts and 1/4 cup of hot water. Microwave for one minute and stir until melted and smooth.
Dissolve orange gelatin into 3/4 cup of boiling water and then pour into melted candy mixture, stirring until smooth.
In a separate bowl, combine crushed pineapple with whipped topping. Fold until evenly distributed.
Fold the whipped pineapple mixture into the melted candy mixture.
Pour into a greased 13" X 9" baking dish. Chill until firm. (~ 4 hours)
Top with 12 extra Circus Peanuts, one for each square if cut.

Notes

Once chilled, your circus peanut salad will have separated into layers with the bottom layer having more of the crushed pineapple, and the top more foamy.
@TractorDoc
will have a difficult time backpacking this in for us. He's a creative guy though, so I'm sure he'll figure something out.