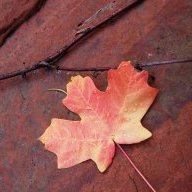 Life really is better Here
.
Joined

Apr 20, 2013
Messages

895
I'm heading up the Cherry Canyon Route to Outlaw Cabin, then I'll head up the upper Willow Creek Drainage, then drop down to the summit ridge, and then make my way to the summit. I might return via the Jacobs Ladder Trail and then loop back to the Cherry Canyon Trail for a little change of scenery.
Jacobs back to Cherry up high by Ennis Peak right? cuz coming back walking the CC road over to Cherry (which is closed) is a sure way to drag out the end of the hike. I mean I know you like torture, but that's not the right kind of torture dodging bikers and rattlesnakes in the hot sun.
Just throwing this out for consideration is Trail of the Eagle for the way up. The trail has been improved with some hard work over the past few years and connects to the Cherry Canyon trail so that you still hit the spring at the top of Beartrap before going over toward the cabin.
oh and if you do the kilt-flashing thing, warn me please. I will be sure to keep the kids
outside ,
inside, I mean. So they don't accidentally look up at that.