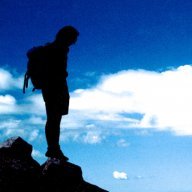 Joined

Jun 25, 2012
Messages

4,427
My condolences Artemus. We had a border collie that was Luna's twin. Darby was a really great dog too. Best with cattle that we ever had.
Thanks John, how much did Darby weigh? Luna was a runt, at 30#. Darby had the same focus it seems. Did you train Darby to herd? Luna took sheep herding lessons but only for a short while. She was a natural but we weren't about to get any sheep!
Her main job was to carry a chew toy on the trail instead.