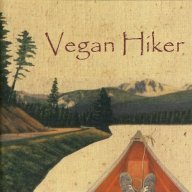 Joined

Jul 5, 2014
Messages

2,089
Trip Reports

32
Likes

3,302
Some of you who have been on this forum for a while may remember my older dog Joey, my original hiking companion who has since retired.
We brought him to the vet this morning because of a sudden onset of pain and it turns out a tumor ruptured in his spleen and he was bleeding internally. We elected to have his spleen surgically removed and he is now recovering and getting a blood transfusion. The spleen tissue is now being sent for a biopsy to determine if the tumor was benign or malignant. The surgery is considered curative if it was benign, but if malignant, the prognosis is only 2-4 months. Unfortunately statistics skew 75% towards malignant in this situation, but we have our fingers crossed.
This is a pic from about 2 years ago from what was one of Joey's last real hikes on a trip to Vermont. He should be able to come back home in a few days but the home doesn't feel right without him.
View attachment 65605
Just got the results of Joey's biopsy report and the tumor on his spleen that ruptured was benign. So the surgery to remove his spleen that he underwent last week is considered curative. This pup beat the odds and now has plenty of tread left on his tires.
Last edited: