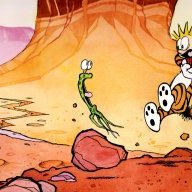 Joined

Mar 31, 2016
Messages

509
I haven't climbed this little gem in a few years ... Hadley Mtn in the southern Adirondacks. Microspikes all the way up and back down. Sorry, no orange
@scatman
like kilt ... I think it would have clashed with my orange pack.
trail was hard packed ... if you ventured off the trail you sunk down about a foot or so.
more of the usual glacial erratics found all over the Adirondacks
Nearing the ridge line ....
view to the NW
the goal
looking to the north from the fire tower (upper landing ... tower cab was locked)
looking down on the old caretaker's cabin ... still used by summit stewards in the summer months
view of the Great Sacandaga Lake from near the summit (it's a man made lake created in the 1930s for flood control)
notorious Adirondack wildlife often found lying in wait along the trail ...
some old guy on the trail