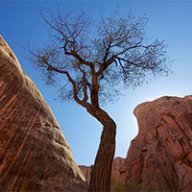 Joined

Aug 9, 2007
Messages

12,767
This thread might be mostly applicable to the river folk around here, but can also be for everyone else going for permits in the 2019 lotteries like Glacier, etc. Share your victories, losses and frustrations.
My 2019 permit luck started out reeeeeal good today. I'll be spending 2 weeks in the Canadian and Alaskan backcountry rafting the Tatshenshini and Alsek Rivers over my 40th birthday this July.
I feel like framing this screenshot. It's the first time a permit email has ever started out with 'Congratulations' for me.