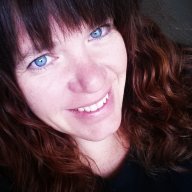 Joined

Jan 17, 2012
Messages

1,079
Okay I feel guilty not posting my trips if wabenho is going to post his. I do more riding and trips around where I want to bike than hike I don't post them because I sometimes think you all will get tired of my bike photos.
And most of my reports are the same. Slow uphill, beautiful scenery, downhill is king! End of report.
In Ogden last weekend and I rode Wheeler to Canyon Overlook. I am slower than a snail going uphil. Was slightly annoyed by a women on an ebike who kept playing leap frog on trails that are designated non-motorized. Passed two horses and riders with Mexican saddles! I don't remember this trail being this rocky between Art Nord and the old campground, I feel like the trail has washed out quiet a bit. Took me FOREVER to reach the overlook and not that long to return to the car. I still LOVE Ice Box Canyon. This is the trail that I took my first mountain bike ride on and fell head over wheels in love with the sport. That was meant figuratively and literally.
bottom of Ice Box where it meets up with Wheeler. Seriously one of the funnest downhill sections in Utah.
Fun little feature to ride up and down.
View of Ogden
So I will just keep posting my rides in same thread for 2018. Feel free to add to it if you ride bikes or start your own 2018 thread. I for one would love to see more bike reports.
Sent from my SM-G935V using Tapatalk