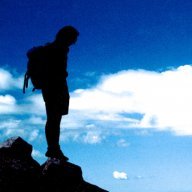 Joined

Jun 25, 2012
Messages

4,400
Care to identify the cloud type for us?
I love clouds.
Did you know that there is a Cloud Appreciation Society? They have a mailing list with a daily cloud picture.
Did you know there are dozens if not hundreds of different types of clouds in the scientific classification system that ranks them as genera and species?
https://public.wmo.int/en/WorldMetDay2017/classifying-clouds
(I haven't found a total number of identified clouds to reinforce my memory of hundreds)
Did you know that our very own BCP has a photo forum just for clouds? (ok it is for weather and storms too but clouds rule the roost)
I guess I'm not the only one with pictures of dramatic looking skies. Show your storm pictures and tell me where you've taken the shot!! tornadic supercell and wall cloud in Nebraska