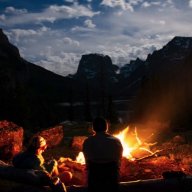 Joined

May 3, 2018
Messages

283
I enjoy making videos and posting photos. I also enjoy the loneliness of the woods. Though I've already done a video and post here I was torn about doing another one. I actually started to question why I'm doing this. My main reason that I tell myself is for higher definition memories later and so my Mom can see places she can't go herself, but there is a simple fix for my dilemma; just don't upload the videos - keep them for myself and privately send them to her. I'm not a Joey C, Cat, AdventureArchive or Stan Mills and I never will get that big. But even a 100 views feels risky to me in the crowded Cascades.
I've always enjoyed making little movies and editing them and throwing in some of my favorite songs to edit randomly. Another great love has also been having mass quantities of beautiful outdoor space just for myself. Now, with more attention than ever pointed toward the Cascades, I am probably participating in self destructing behavior... I'll continue this later in this report as it will probably be the most detailed one I'll ever do lol. Something spoke to me about this area. Hell, this website(other than youtube of course) will be my only post for this trip as there aren't many Washington residents here and this place isn't exactly a "let's take a road trip there!" destination. I'll be avoiding nwhikers.net yet again for the Tiffany Range.
Within Okanogan National forest is several high 7k and low 8k foot peaks as far east as you can go within the Cascades eastern crest. This is called the Tiffany Range. Surrounded by a sea of burn separating it from the Lake Chelan-Sawtooth Wilderness and monstrous Pasayten Wilderness. It is home to eerily similar looking mountains that are housed in the NE Pasayten. These aren't dramatic mountains, they aren't the most photogenic and pictures of em' probably won't attract too many eyes. But for some reason this weird small range in the ass end of Okanogan National forest gave me a tiny existential crisis...
I had friday through sunday off and my wife wanted to take her friend camping with us. My wife happened to work till noon that saturday and the weather pointed best toward the Tiffany Range again.
We wanted to head back there from our last trip but feared that it wouldn't be as lonely
. So jumping into the unknown I took off a day early to grab a camping spot in a CG called "Tiffany Springs". As I rolled up midday friday there was only 1 other person at the campground. I parked on the furthest end away from them. I set up camp and my adventures began. I summited Rock and Middle Tiffany(will go into further detail below) then headed back to front country camp, have a fire (Level 1 Restrictions so designated CG's were the only place allowing fires) and drink beer! As saturday rolled around and I was sitting around camp, the uneasy feeling that I was about to be swamped by the saturday crowd rolled over me. To ease the tension I went back out and hit the summit of Tiffany and checked out Little Tiffany Lake.
As I arrived back in camp the weird stress showed back up again. "There is no saturday crowd yet but they are still coming!"
5pm passed...
6pm passed...
No one showed up. (Now mind you, I've been to A LOT of lonely and remote areas, more so than this place will ever be. Places that I won't have to worry about others intrusion due to the sheer amount of masochism required to get there. Places with MUCH more dramatic views. So, even with those areas still as options if I want alone time... why is this bugging me so much!?!?)
It hit 7pm and my wife and her friend showed up. This would be her friend's 1st non-RV camping trip ever and tomorrow would be her 2nd hike ever: so I had an unassigned task internally to find the most beautiful walking area in the range to take them. Despite an off trail route, Rock Mountain was the easiest and prettiest, so I did that. My goal was to wow them and make them see the beauty I saw, though no where near as dramatic as the Glacier Peak Wilderness, Cascade Pass or Ptarmigan Ridge.
The hike rolled around and was executed. We got to the summit of Rock Mountain and my wife's friend was in love with it. She had lived in WA longer than I have and had no idea about places like this. She was obsessed and wanted to do girls trips with my wife and backpack when her fiancee got out of the military as a big group together. My wife now finally has a hiking friend that wasn't me! She had been trying to make a hiking friend for a LOOOOONG time. Now she finally has. But that was just one of the many things that I appreciated. I saw the joy of discovering something new from the outside looking in. It was... rewarding. Come to think of it, some of the most beautiful places I've gone and seen in this state I've used other peoples (mainly nwhikers) trip reports to help facilitate my adventures. This was one of the handful of areas I've just scrounged up through staring at google sat view. It felt like my special area. And sharing it felt good.
Seeing someone else enjoy it as much as I did when I first waltzed through it made me happy. So maybe that's why I publicly upload these dumb videos... I still have no conclusion to my feelings. I don't know why this area is so dear to me despite it's mediocrity
compared to all else I've done and seen this year
... I guess I just wanted to vent because my wife looked at me funny when I vented to her (lol) so maybe one of you will get it...
*record scratch* or the area can end up like the Enchantments that get so trampled by the instagram crowd that it now requires a lottery permit system
LOL
Amazing bloom! Headed up Rock Mountain.
Looking back at Tiffany mountain(8245 feet), halfway up Rock. The low center point is where Lacey and I camped in the spring.
...almost to the top! It flattens out big time toward the summit. Clark Peak(7890ft) far left
At the summit of Rock Mountain(7971 feet). Middle Tiffany in the BG, headed there next thing.
Weird radar device thingy up top.
Middle Tiffany (7967 feet) summit with Tiffany in the BG. I went back to the front country CG. On my way back down (off trail mid you) I found a LOAD of garbage. Amongst it was a nice front country camping tent that a hunter probably bailed on as he may not have been able to physically hack it. Tons of other abandoned heavy camp gear. I packed it all out.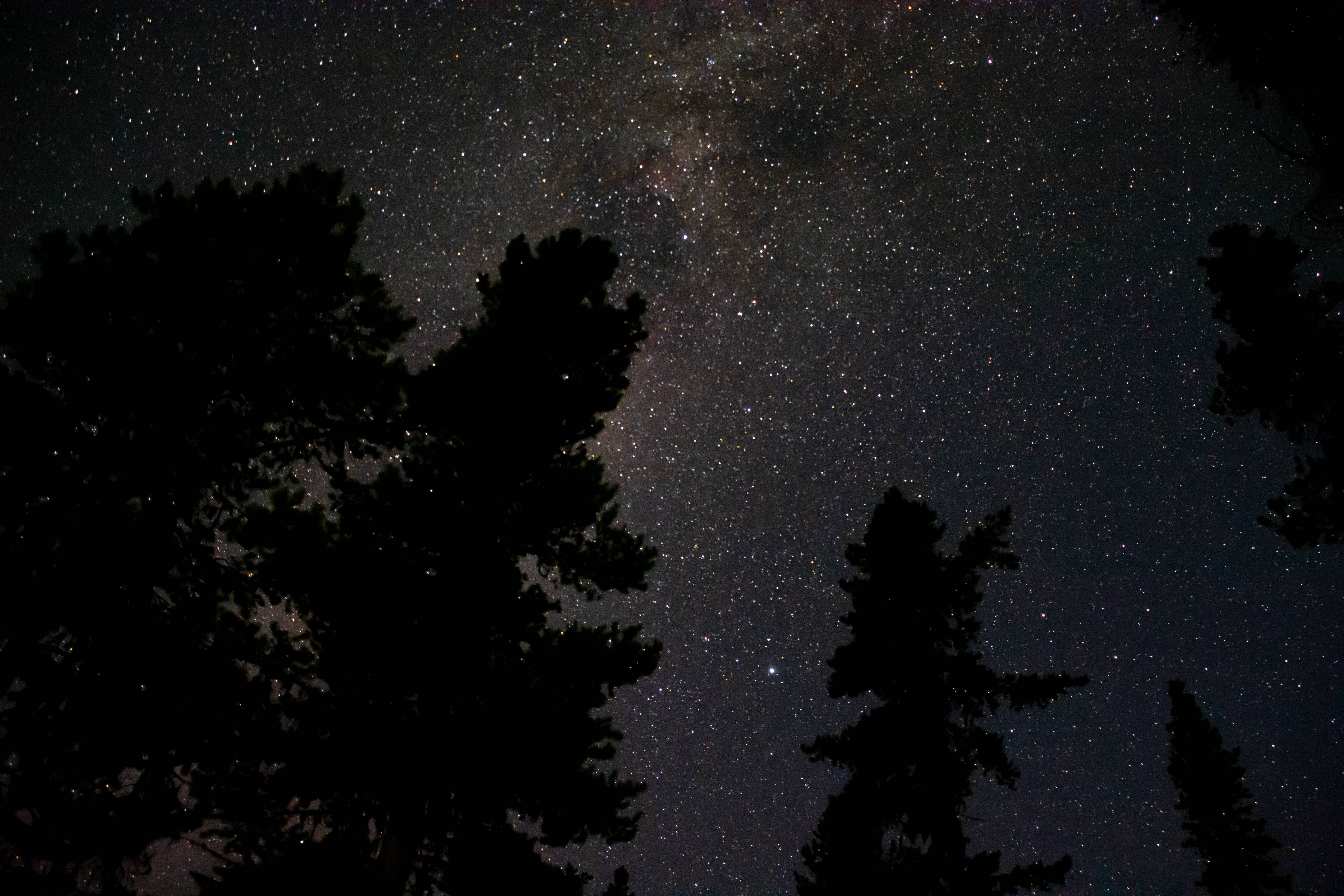 Stargazing with a buzz is surreal.
Saturday rolled around, time for Tiffany & Little Tiffany Lake!
Back at Honeymoon Pass. The climb begins!
Meadow walk from Honeymoon Pass up to Tiffany.
Almost to the top of Tiffany.
Middle Tiffany
First sight of Little Tiffany lake. After summit I'll head there next to fill up on water. It seems untouched from the massive burn.
Marmot beat me to the summit!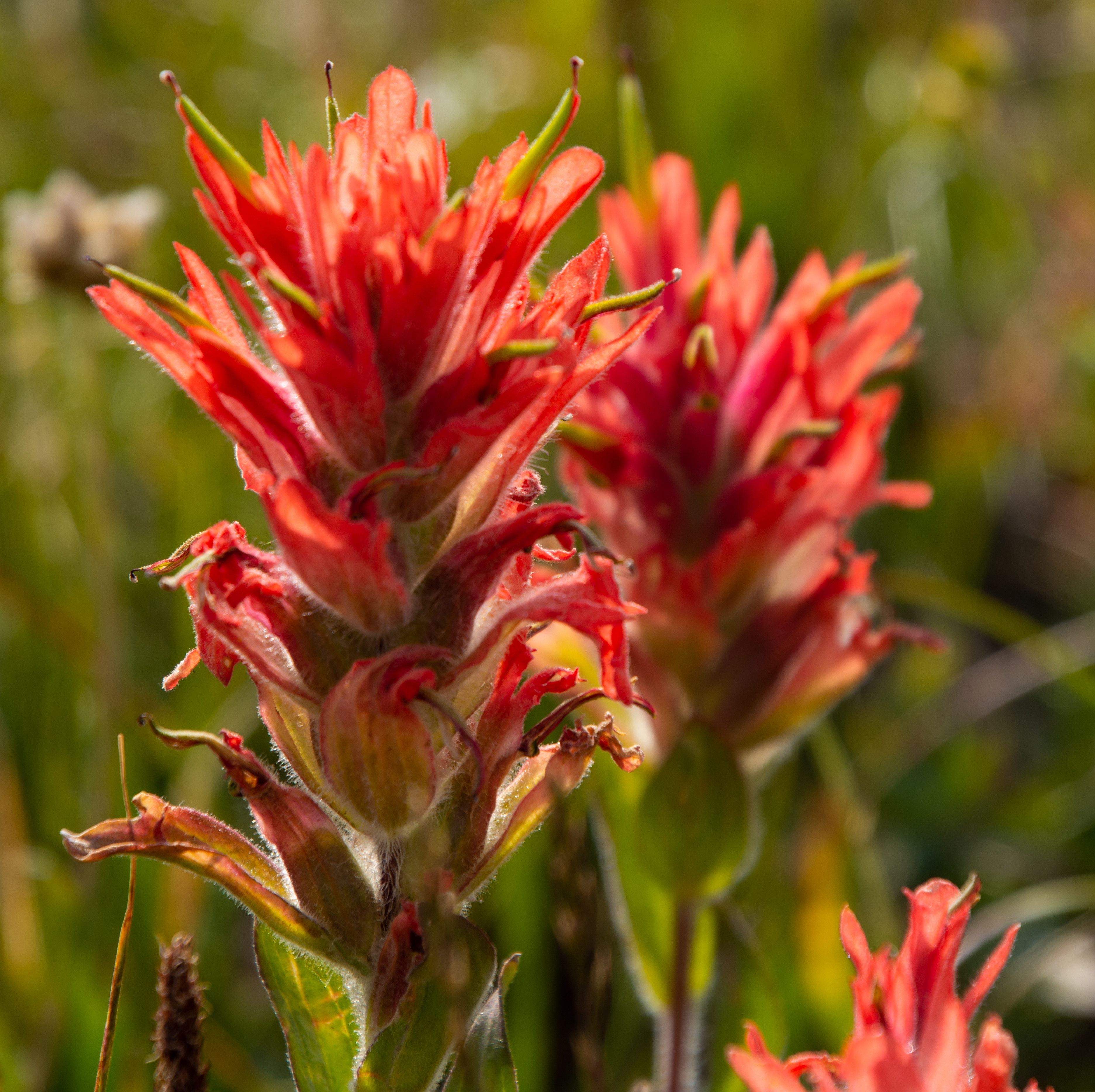 Flowers good here too. Not AS good as Rock though.
The summit trail on Tiffany looking out toward the mighty Pasayten.
Back at camp I set the tent up that I found the other day and it was a nice front country tent! Mine now, finders keepers!
Sunday I reached the summit of Rock again and awaited for an awesome picture of my Wife and her friend cresting the ridge.
I"m still thinking of this place.