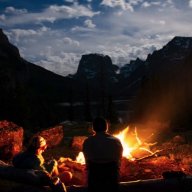 Joined

May 3, 2018
Messages

284
Back in late 2018 I contact MyOwnFrontier(Joey) about doing the Redoubt High Route and he was super interested. Fast forward to game time the weather forecast for the west side was horrific but it was decent on the eastern crest near GPW. So we went with one of the back up routes I had planned. This was possibly one of the most exhausting and physically challenging trips I've ever done.
June 24-30
The trips original route was a 7 day trip.
Camp 1 : Lyman Lakes
Camp 2 : Bannock Lakes
Camp 3 : Canyon Lake
Camp 4 : Image Lake
Camp 5 : Buck Creek Pass
Camp 6 : Napeequa River Valley
Day 7 : OUT over Boulder Pass
Click here to view on CalTopo
Due to weather we had to modify the route and exit a day early. Going into the trip the weather other than Wednesday looked good. But after Wednesday the weather turned on us fast.
Reality we ended up doing...
Camp 1 : Lyman Lakes
Camp 2 : Bannock Lakes
Camp 3 : Forest below Totem Pass (thunder storm sent us on a retreat)
Camp 4 : Miners Cabin (I forgot to mention it was cold and snowing at image lake)
Camp 5 : Buck Creek
Day 6 : Hike OUT
White River Falls.
The road to Phelps Creek TH is still garbage. It was littered with car parts on the way up which I found humorous.
Spider Gap Conditions are similar to that of late to mid july.
Spider Meadows.
Aaron basking in sun.
Ascent begins.
Time to tackle Spider Gap.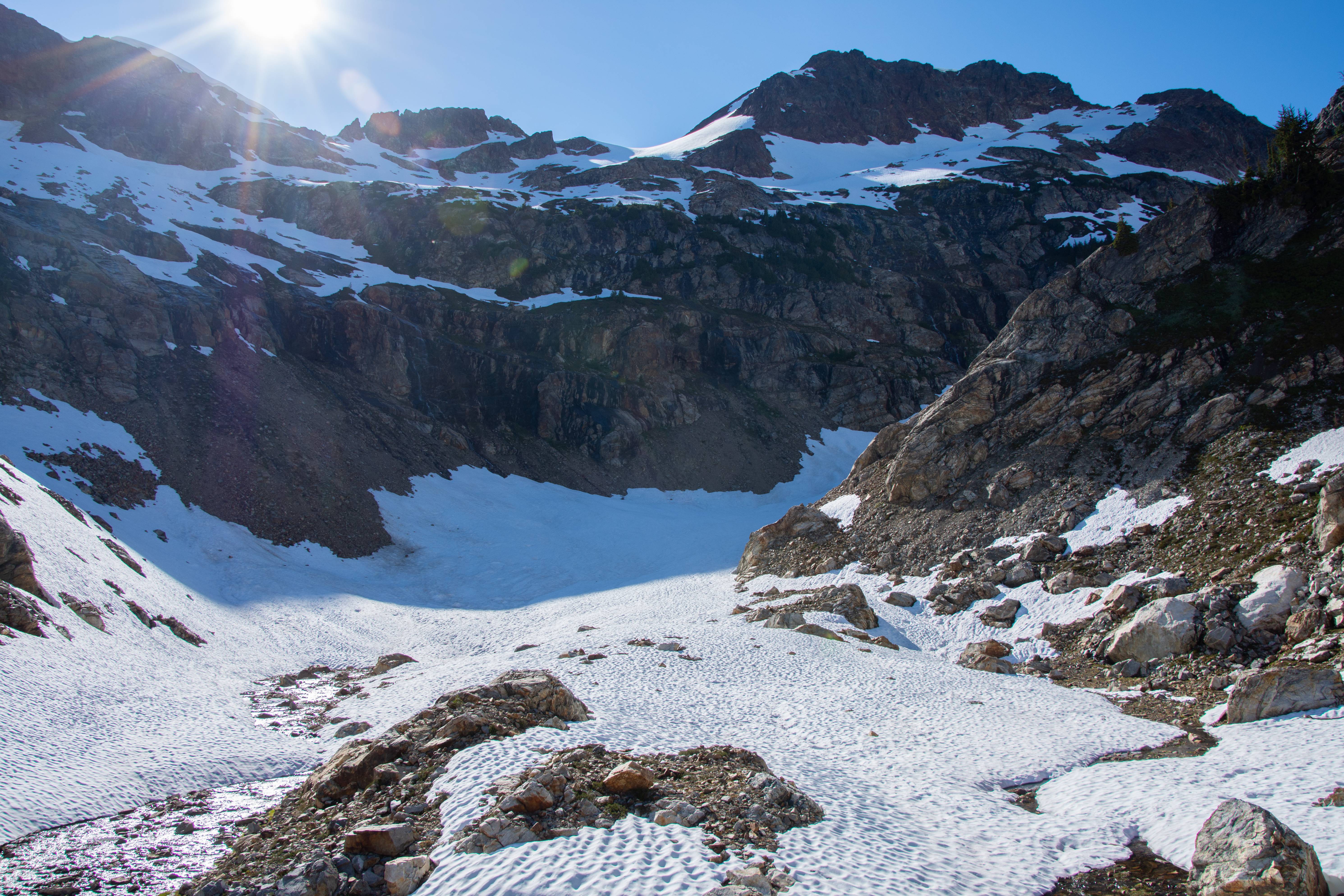 At the top of Spider gap.
Looking back at spider gap (left)
Bonanza at sunset.
Day 1 : 10.4 Miles
Net Elevation gain : 4200ft
Next we went to Lyman lake, cloudy pass then bannock lakes. Got to camp after basin along PCT N where the trees form a 'V' or 'Arrow" pointing toward the unnamed ridge/pass. The off trail climb up was tough.
North Star, Lyman Lake and Bonanza Peak
Joey and his new friend.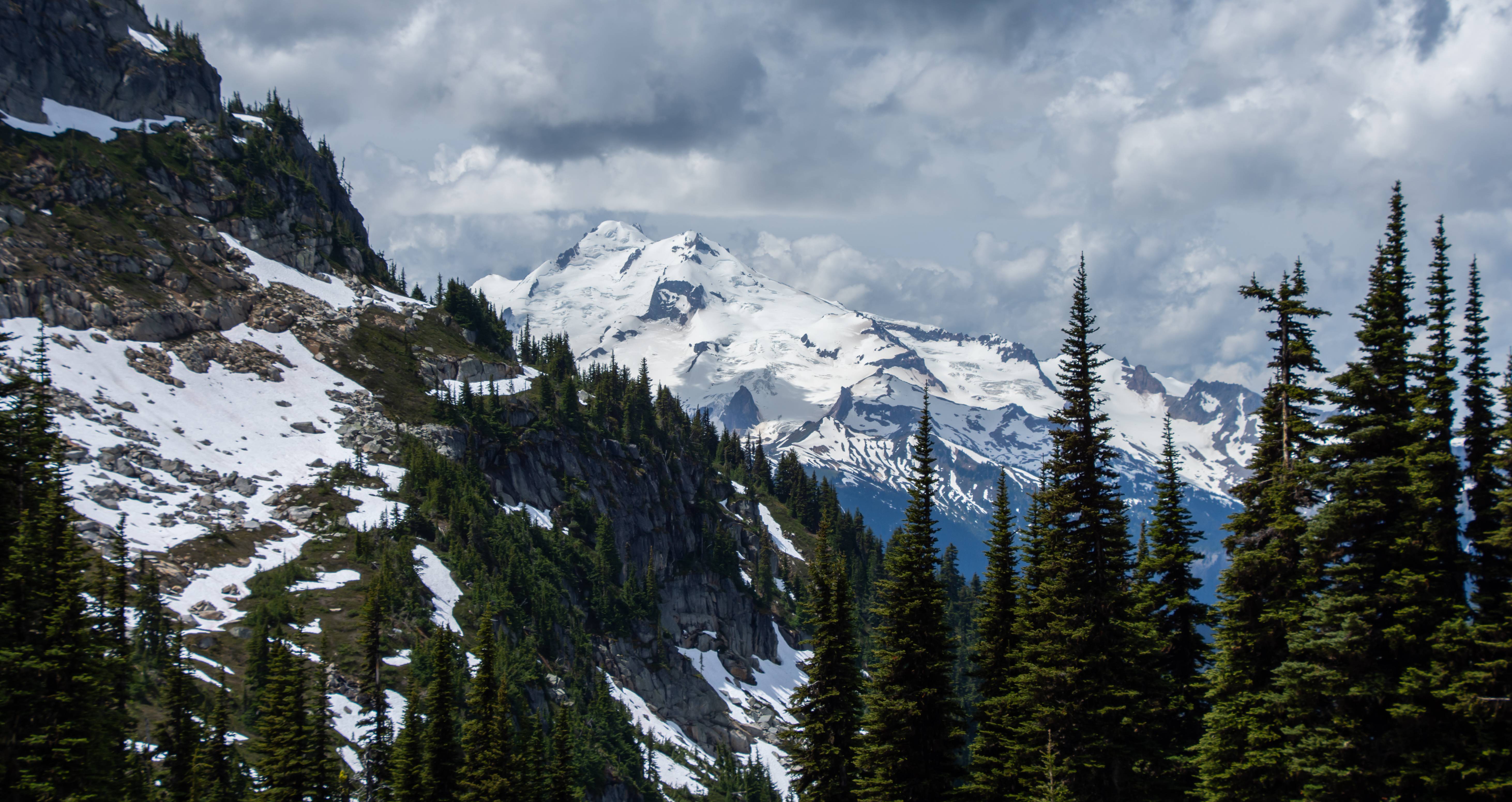 Sound of Music.
Bannock Lakes still have lots of snow and hard to find a flat spot to camp. Easiest and safest way down from "Character Ridge" (what we called it as it was definitely a character building type climb, especially with a 7 day pack) was to go under Saddle Bow's little off branch knob and start zig zagging down the snow on the rocks. There were some moats but not too many. There are probably LOTS now though.
Day 2: 14 Miles
Net Elevation Gain: 4400ft
Day 3 was my favorite part of the trip was Lower Bannock Lakes to Ross Pass/Hanging Garden. The amount of run off and snow made it kind of challenging and a white-knuckler at times.
As we were approaching Totem Pass a crazy thunder storm rolled in and sent us sprinting down the mountain to the trees. It was also hard to find a flat spot to camp but we found it. At this point with all the wet heather slopes we had to work through we've all fallen down / slipped close to a 100 times.
Day 3 : 4 Miles
Net Elevation Gain : ~2500ft
The next day we got over totem pass in the fog and relaxed at canyon lake for a bit. There was lots of snow on the creek below Totem Pass so we just followed that down to the flat part where we saw a trail that is slowly starting to fade or form in order to go over to the lake. After that it rained hard on and off for basically the rest of the trip. It snowed at Image lake and our camp at Miners cabin. Looked like it stuck on the ridges above image lake but didn't stick at miners cabin. Buck Creek Pass looked like an amazing spot but storms chased us down Buck Creek where we out ran them and were finally able to have a fire and dry all our crap out.
Day 4 : ~10 Miles
Net Elevation Gain : ~3000ft
Day 5 : 16.4 Miles
Net Elevation Gain : 2500ft
Day 6 : 6 Miles
Net Elevation Gain : 600ft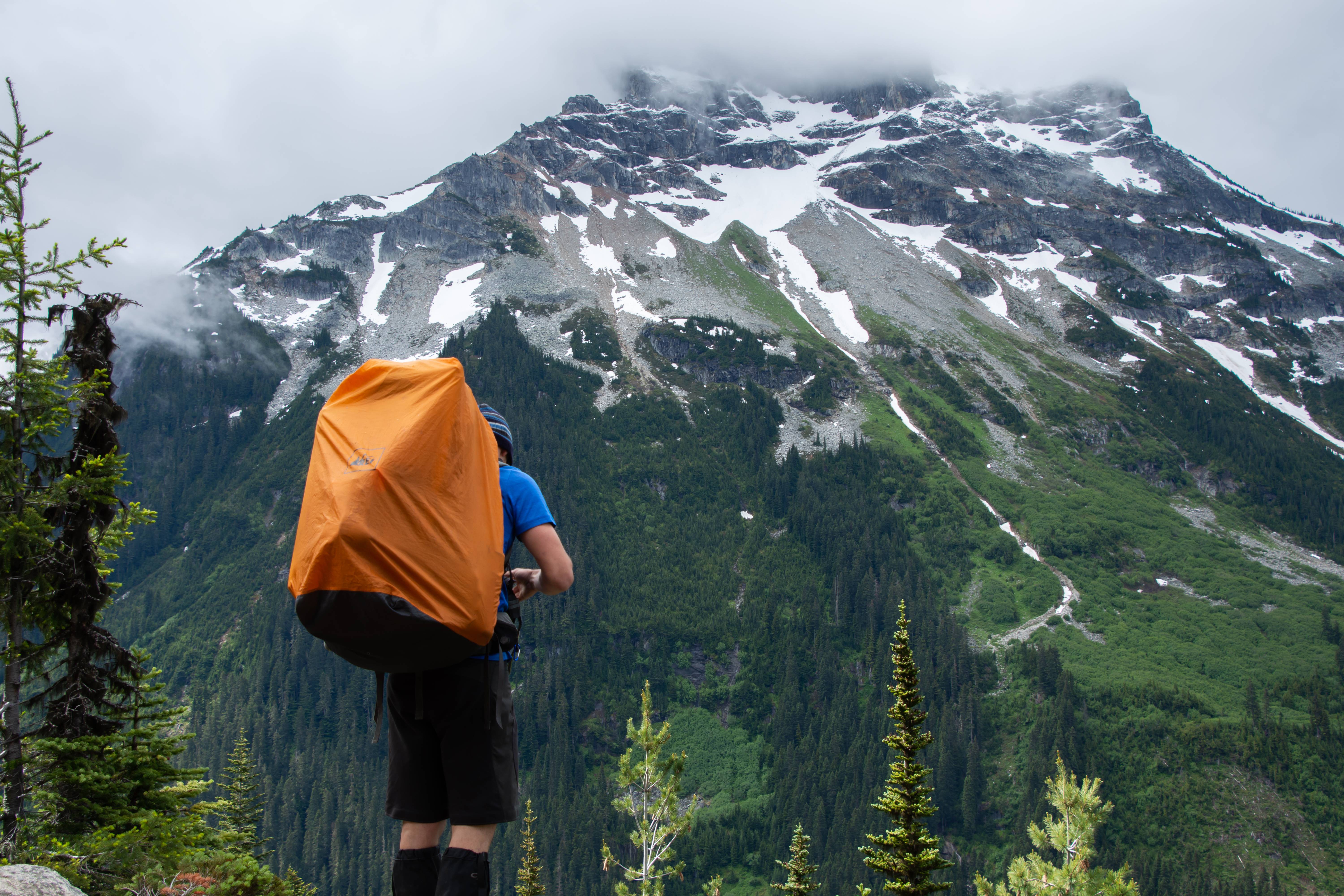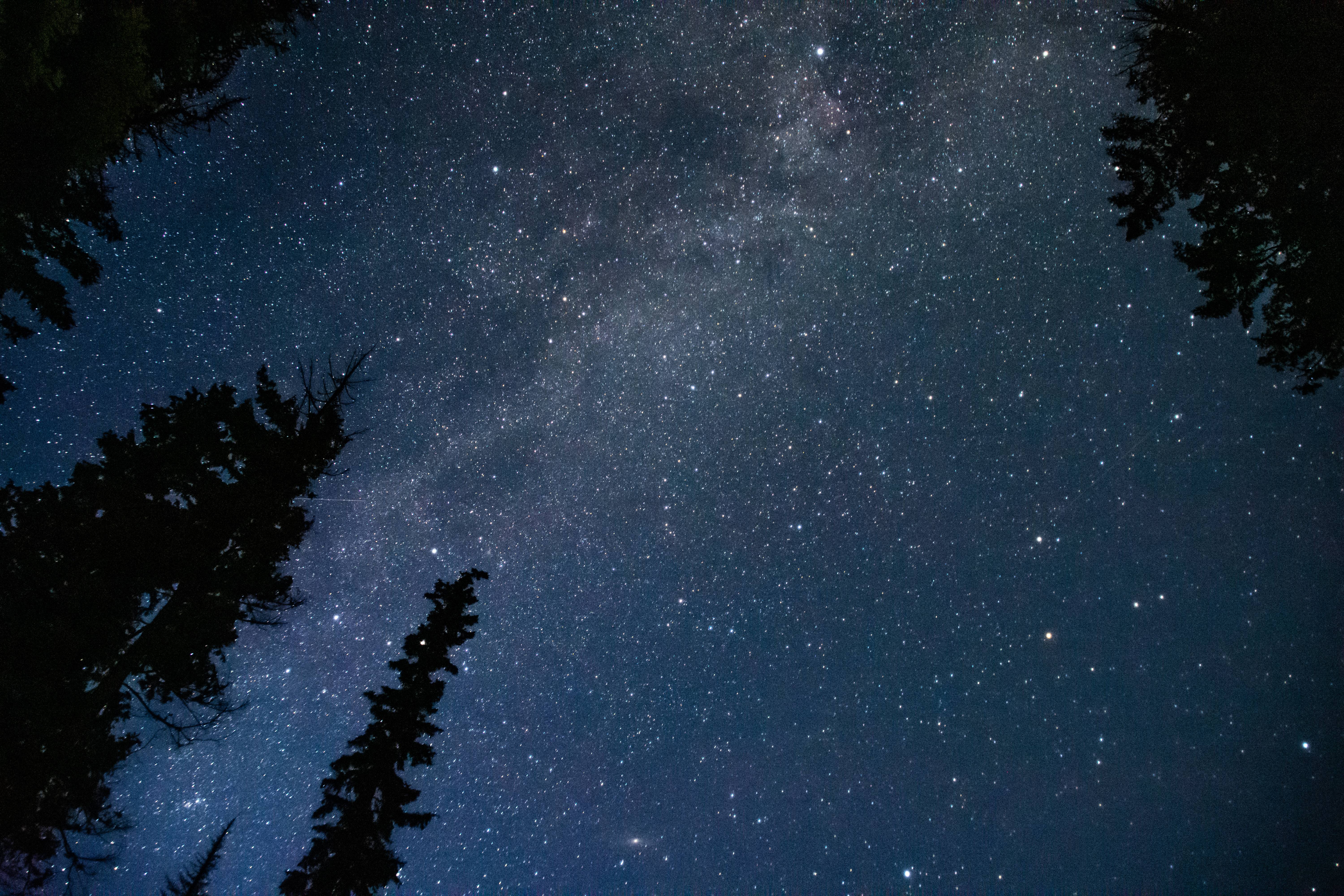 Amazing trip with Joey and Aaron. We are already planning future trips together. Unforgettable experience in some remote areas!