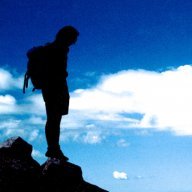 Joined

Jun 25, 2012
Messages

4,400
The best scenic road in the country is Highway 12, not biased at all... This did look Boulder Mtn to me, but I was also thinking it could have been up by Fish Lake and Pando...

I only have a wag though cuz I have not camped on the south side of Boulder Mountain yet, and this seems like the south side.
Deer Creek Lake Trailhead?
Yes, on the road, it is also the best motorcycle road in the nation - from this 1.1 million mile driver.
i tried, and failed, to find the Boulder creek lake trailhead or the Boulder creek lake for that matter. That was quite the rabbit hole I got lost down. Humans are poor at naming things, just like cottonwood canyon my search for Boulder creek ended up with innumerable results none of which helped.
so, Ugly, can't give it to you. Yet,