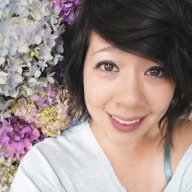 Joined

Dec 31, 2017
Messages

1,231
Hello Online Tramily!

I feel pretty silly posting this, but am doing it anyways!

As most of you know, I am one of the Noobs to rule all Noobs. Also, that I have been planning a 60 mile hike on the Lost Coast Trail with my friend Bobbi. However, our last rave adventure, I realized that she probably wouldn't be able to handle the trail, or just not enjoy herself. I cancelled our permit and decided we would do a shorter 40 mile trail closer to home. To my utter disappointment, it is now looking like she won't be able to do even that, because she didn't get the time off of work.

Anyways, work has been a soulsucking mess and I NEED a vacation and I NEED to hike (having withdrawals). I always planned to get to a point of solo hiking since I prefer being alone in general, but didn't think I would be doing it in a couple weeks.

I am sure this is no problem for a lot of people, did anyone used to get nervous, or still does, when venturing out alone? Do you have any tips, rituals, or suggestions to get used to being out there?

I keep hyping myself up and feeling like, "Whatever, I got this!" But I know once I get out there and lay down to go to bed and hear twigs crack, or creature sniffing around, I am going to curl into the fetal position.

Thanks to anyone for any advice!