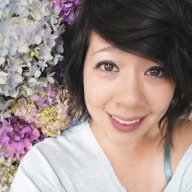 Joined

Dec 31, 2017
Messages

1,404
*All photos are sized for my Instagram account, so I apologize for the picture quality haha
Alright guys. Second solo trip! Woot woot!
I did NOT do the 27 miles I had planned. I think I did…about ~13 ☹ My excuse is that Monday I tore 3 tendons in my foot/ankle, but honestly, this was an intense trail and I probably would have struggled even if my gait was 100%.
To say I have been letting the world's fears, reactions, and judgments affect my energy is an understatement. I always attempt to maintain my best self, but I have been struggling.
Determined to escape the world, I took a 2 hour nap after work and then drove the 4 hours to Trinity Alps Wilderness on Friday, July 3rd. I didn't hit the trail till about 11:30, which is uncomfortably late for me.
This ended up being my hike one way.
Foot and ankle wrapped I ventured forth! I like to take a selfie when I still feel clean and have nice hair.
Less than 100 feet on the trail, 'Hello, Mr. Ranger Man!'
'Hello, headed to Echo Lake?'
'Yeah! So excited!', I say as I bounce lightly up and down, weight on one foot.
'I passed over 50 hikers this morning heading up that way'
I stop bouncing. So much for getting away from the world haha!
Blue and Green Views
I made slow progress with a lovely limp, while I did manage to pass 4 people on the way up, about a dozen more whizzed right past me.
Temperature was ranging around 87-89, but there was more shade than I anticipated! Woohoo!
Right before the peak? top...? at 4ish miles, I felt sore and ill. I hadn't taken any breaks, eaten any food, drank less than half a liter of water, and hadn't adjusted my pack. Also, the 2 hours sleep probably didn't help. I am very bad about taking breaks. I stopped just shy of the peak and demolished a bag of salt and vinegar chips and headed to the top. My foot was feeling pretty good. But then…the descent…
That 640ft drop seemed impossibly steep. Every step killed my foot and my arms from slamming my weight with my trekking poles. The plan was to make it to Echo Lake, a mere ~0.6 miles climb from where I ended up stopping. My foot was visibly swollen, and my legs were literally shaking. I felt a lot of pity for myself and pouted while I made camp and did my chores. Haha
'How are you going to hike the PCT next year, Miya?! You can't even do ~6ish miles. Pathetic.'
'Oh, shut up, Miya. Just drink water, eat your food, have a fire, go to bed, you will love life tomorrow.'
Can't have hot vodka...
Camp
View in front of me
View behind me
Some macro around camp. I really love how
@scatman
has made me appreciate knowing the names of flowers in the backcountry. I only knew Phlox before this trip and was overjoyed when I saw some on the trail and knew what to call it!
Quill-leaf Lewisia
Sierra Stonecrop flowers come from these succulents, I saw quite a few of the, but I didn't like the flowers so didn't take photos haha.
Sure enough, with rest and the rising sun came renewal of self. Also, a reality check. I had a Plan B if I needed to be kinder to my foot, so Plan B came into effect. I wouldn't stay 3 nights; I would stay 2. I wouldn't attempt the loop, I would hang around camp, go to the lake and just enjoy myself.
More Quill-leaf
I made my way up to the lake about 9. There was about a dozen tents set up at Echo Lake and I passed about 10 people that had broken camp and passed me on my way in. It made me grateful for where I ended up. My camp site ended up being perfect. I had it all to myself and there was a large fire pit with lots of wood nearby! Also, water flowing nearby on both sides of my tent, and behind me.
Indian Paintbrush
I walked around the lake and waited about an hour for people to leave so I could snap a photo. There was about 6 tents set up right NEXT to the lake. Luckily, they weren't there, so I just maneuvered all around their tents to get the shot I wanted. I think if you set up right on the water of a lake that overlooks a great view, you should expect people to still come and take photos around your campsite.
Alpine Shooting Stars
I just meandered around the area for the day and stayed close to camp. I soaked my foot and read. Basically, just enjoyed the day!
I think this is a Cascades Frog...but not sure.
Linum Perenne
I am not actually sure what this one is. I think some sort of Potentilla.
How are these flowers sparkly?! Some sort of Forget Me Not
Sorry, dirty fingernail, but sure you understand...
Yarrow. Probably my favorite picture
Naked Mariposa Lily
Another fire, played with one of my Studio Ghibli Figurines, and made up a Backcountry Cocktail.
It was another fantastically restful night and I ended up on my way a little before 07:00 on Sunday, July 5th.
Another Ghibli movie character haha.
Saffron-Flowered Lupine
Talk about Blue Hour haha
Lots of flowers!
Last one guys! Thanks for sticking with me! Mountain Pennyroyal!
Last edited: