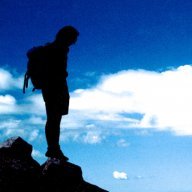 Joined

Jun 25, 2012
Messages

4,425
A thread for the current conditions in the Wind Rivers as we prepare to walk.

I spoke to the Pinedale forest service employee at the office. She was somewhat shaky in her assessment but she said the FS road to Big Sandy opening (lodge, campground, trailhead) was open and drivable. Well, at first said it probably was then upon being pressed she said that it was. Same was said for the Sweetwater Gap trailhead. When I asked if she did not have people out in the field working she said "no, people are just coming on board and getting organized." Geesh.

When asked how far above the Big Sandy trailhead the trail was free of snow she said "you probably could get 3 or 4 miles up the trail but she didn't know".

Soon, all. Soon.