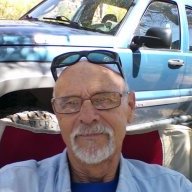 Joined

Sep 17, 2012
Messages

94
I was able to get a reservation for The Wave on November 12, so I decided to see other places while in the area. Seeing that my permit for The Wave was on Monday, I drove to Page on Friday and got a motel room so I could be ready to go early the next morning. The drive from Moab to Page was *interesting*. I had a 20-40 mph head and cross wind the entire drive to Page. But as I left Moab, the clouds were building and by the time I got to Blanding it was a torrential downpour that lasted for about 20 miles. However the wind never let up.
The motel was a welcome sight and was a bit exhausted from wrestling the steering wheel for 5 hours.
Motel
Early the next morning I headed for the White Pocket. It was a bit chilly but the wind had settled down to a few mph which was just enough to add another level of the chill factor.
At the Wave parking area I noticed Randy's Jeep and left a sticky note on his side mirror. Ironically, he had a permit for that day and mine was for 2 days later.
A few miles after the turn off to House Rock Rd., I noticed snow on the top of some of the north facing canyon walls. Soon it was on the ground in front of me.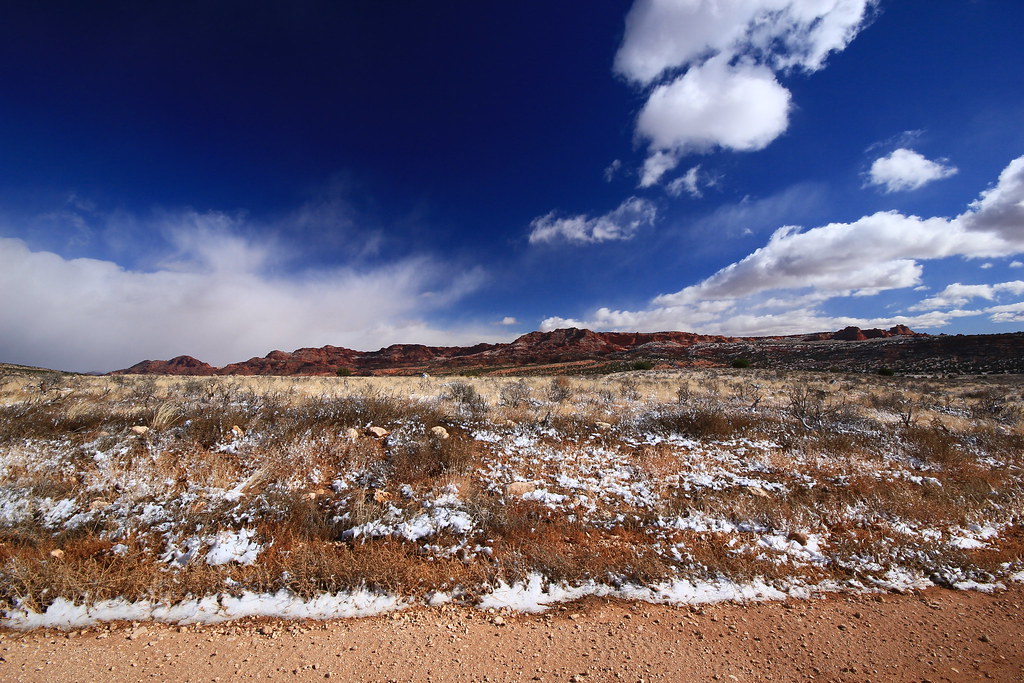 View
The wind had really plastered the snow on this sign. Have no idea what it said.
Whiteout
After the turnoff, it was another 15 miles of some VERY soft sand and the typical lumpy bumpy ride. And not a moment too soon I was at the TH of the White Pocket. Nothing spectacular was immediately in view, but after a short hike, that was all about to change.
White spine
Incredible colors and convoluted formations
Sand & jumble
Find the hiker
Hot rock
Perfect storm
Turbulant
Y lava flow
White & red river
url=
http://www.flickr.com/people/48704243@N03/]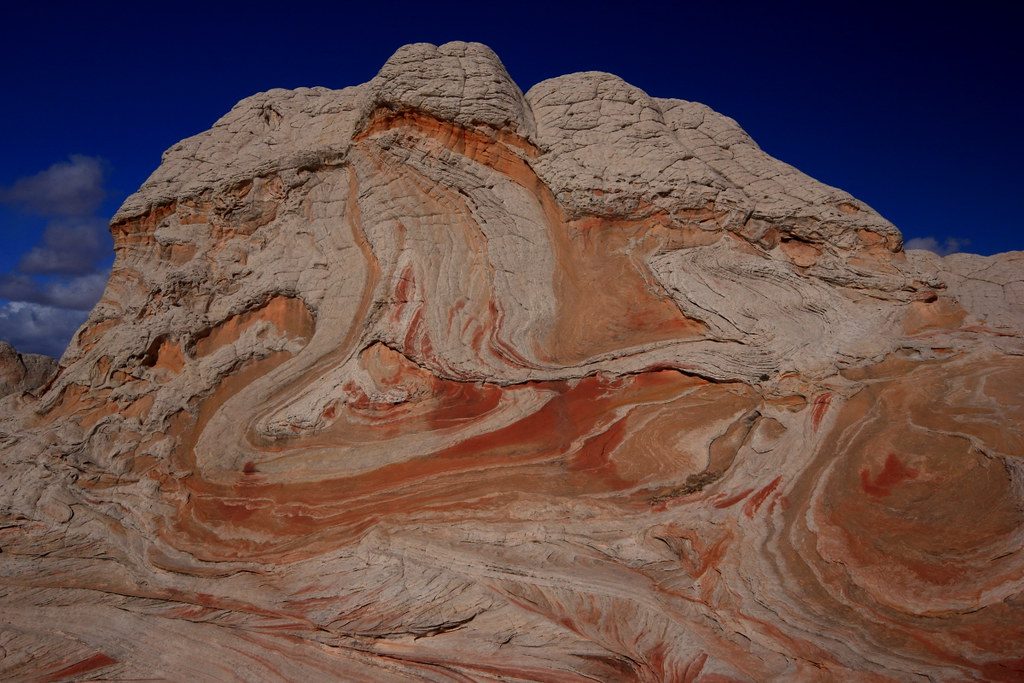 Mustard & Ketsup
Valley view
It wasn't all about the red though. These were very interesting:
Mashed potatos
I
After a couple hours of absorbing this grandeur, it was time to thaw out and head back to Page. On the way back I noticed Randy's Jeep was still there, so I added a comment to the note I left earlier that morning that I was heading back to Page.
Day two: Alstrom Point........ to be continued
Featured image for home page: