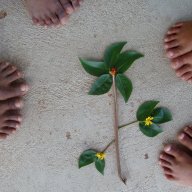 Joined

Jan 29, 2022
Messages

4
You need what you need, when you need it. Try to be sensible. I don't want my gear holding me back, or failing all the time. I really feel quality matters and that, generally, you get what you pay for. A few of the items I carry have been with me twenty years, others brand new and the whole range between. Repair, replace or upgrade as necessary. I get a lot of wear and enjoyment out of my goodies and am grateful for their company on my adventures and the shelter, warmth, and sustenance they grace me.
Well that's exactly it. We weren't in a shopping mood. We were in a bind for time and needed gear for a trip so we took what we could get. Usually that's not the way to go about things, and certainly not our preference. The fact we get a do over is just a silver lining to a canceled trip. Nothing more.
Sorry if I'd given the impression I canceled my group's trip so could return gear so I could post about it here.