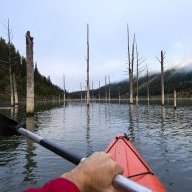 Joined

Jan 18, 2012
Messages

131
Every year my family goes down to Vegas to get their redneck on for Nascar. Occasionally, I'll tag along because I can have a place to stay on the strip, do the Vegas thing and mainly get out and explore.
After the first night out on the town, I was ready to get out and do some hiking. My main reason for flying down and renting a car was to check out Valley of Fire. I had been to VOF twice before, but recently I had downloaded Isa Synnatschke's eBook, if you haven't checked it out yet, I'm sure it will have you itching to go to VOF right away.
Saturday afternoon I drove the 50ish miles from Vegas with the plans of shooting the Fire Wave at sunset. It's a short walk from the road to a pretty cool little area. There were 5 of us shooting the FW at sunset, fortunately everyone was very cordial and sharing the spots. Unfortunately, this is a relatively small area and with it's increasing popularity, I can see it quickly becoming a Mesa Arch situation. This time of year the bowl of the wave is in the shadows and will remain in shadows until about fall.
Selfie after the sun set and the light evens out.
The next morning my Mom and my sister joined my for the day. The first stop on my list was Windstone Arch. I didn't think it would be very difficult to find but I was wrong. Even with directions and a picture I had a tough time finding it. Just before I finished downloading a GPS app to my phone, my sister found it. Thanks Sheanna! This is a very small little cave with not much room for maneuvering or varying compositions.
After Windstone Arch, we drove out to the White Domes trail. We had all hiked the full loop a few years earlier, so this time we hiked the loop in reverse just to the slot and back. The slot is very short, 30 yards maybe, but scenic and very easily accessible.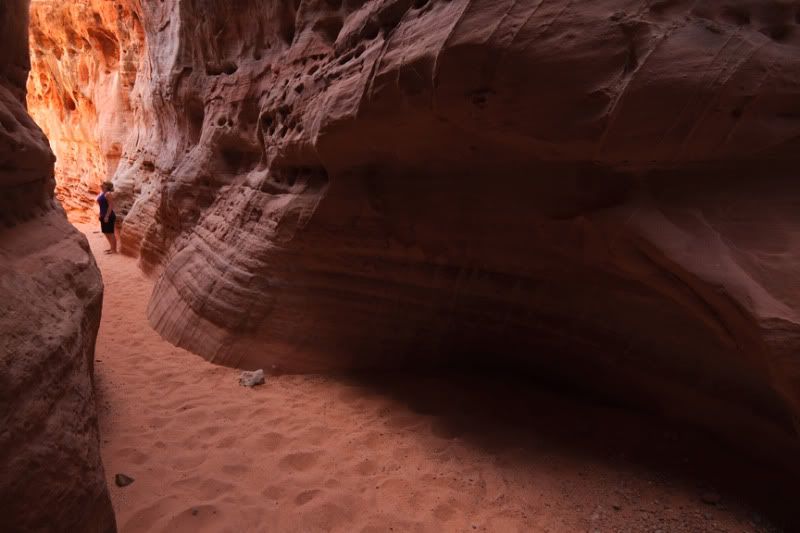 End of the Slot
It's wasn't extremely hot, so we went to check out one more area, called Crazy Hill.
If it ever rains this is where I would be, the colors would be great! Unfortunately, I had blue sky with light cloud cover.
This is the type of place where I would just love to continue on exploring through the washes and canyons if I had the time. We saw hundreds of arches and cool features. Valley of Fire receives plenty of visitors but a fraction roam 50 ft from the car. I'm sure there is plenty left to be found.
Featured image for slideshow: