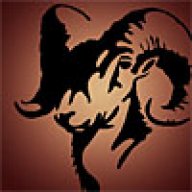 Joined

Feb 15, 2013
Messages

105
Part 1
Part 2
Part 3
Part 4
Alas, it was time to go down the hill. And a long hill it was. Within an hour, we were in the heather, at treeline. With the trees, came the bugs. The sweat. The cliffs, we weaved around, on the ridge top, that dropped over 5,500 feet, mostly trail less, to the Thunder River Valley.
Upon arrival at the river, we confirmed that the bridge from a campsite was gone. Washed away by spring melt off. We found a Nation Park work crew's campsite. These folks were to build a new bridge. But they were not present. A note said they would return in a day. The river was big and the water swift. and the way home, on the other side. We scouted about, wondering how they got to this location, from the trail across the river. At the site of the washed out bridge, we found a Tyrolean Traverse set up. Yeehaw! We cautiously got ourselves and our packs across. Six miles of up and down trail, awaited. Temps were high. We drank and doused ourselves at every stream, finally getting out at Diablo Lake's Colonial Campground in the late afternoon.
Between the nearly 4 hour car shuttle, unpacking, going out to dinner, it would be after midnight before we settled in for the night. Our 6 day adventure was in the books. A new partner and another adventure was to start within a day.
Triconi Peak, standing tall over our camp
Primus in the AM light, as we break down camp
Off we go
Our pond froze over a bit, overnight. The crystal patters are awesome
Looking back and saying good-bye to the high country
Heather, on transition
The pay, for the play
Wack, thrash, bash
A fungus, among us. A big drop of sweat from the cameraman, adorns
Drenched in sweat, near the bottom of the hill
Ummmmm
Can'y get to there from here ;-D
Drenching
On the right side of the river!
Old growth
Tree hugger
Nearly out.
Hope you enjoyed