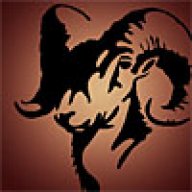 Joined

Feb 15, 2013
Messages

105
Part 1
Part 2
Part 3
Part 4
Questions asked from the first two segments. The trip was July 11th-16th and yes it was before the fires. We saw our first plume of smoke on the 18th.
I have no idea what kind of tent it is. I don't know tents. I am a tarp type of fella.
After arriving on the summit of Primus, at 8:30 PM, we were treated to NO wind and the warmest temperature of this trip. We had our share of cold breezes, coming off glaciers and some chilly mornings, in the days before. But now? Never more than light shell weather, for the near 3 hours we spent cooking dinner and enjoying the views, as evening turned to dark. We watched the sun go down over Mt Shuksan and the moon, an hour later, set over Mt. Baker.
We woke the next AM to a glorious sunrise, still with little wind. Really kind of miraculous. We lounged around for a bit and then descended down to Lucky Pass and traversed the Borealis Glacier, which took much of the day. We found a lovely little pool of water, to camp by, on the lateral moraine, on polished granite, to enjoy one more day up high.
Dinner rock
Telephoto of Eldorado
Forbidden again
Johanesberg
Buckner
Glacier and Klawatti
Sun going down behind Shuksan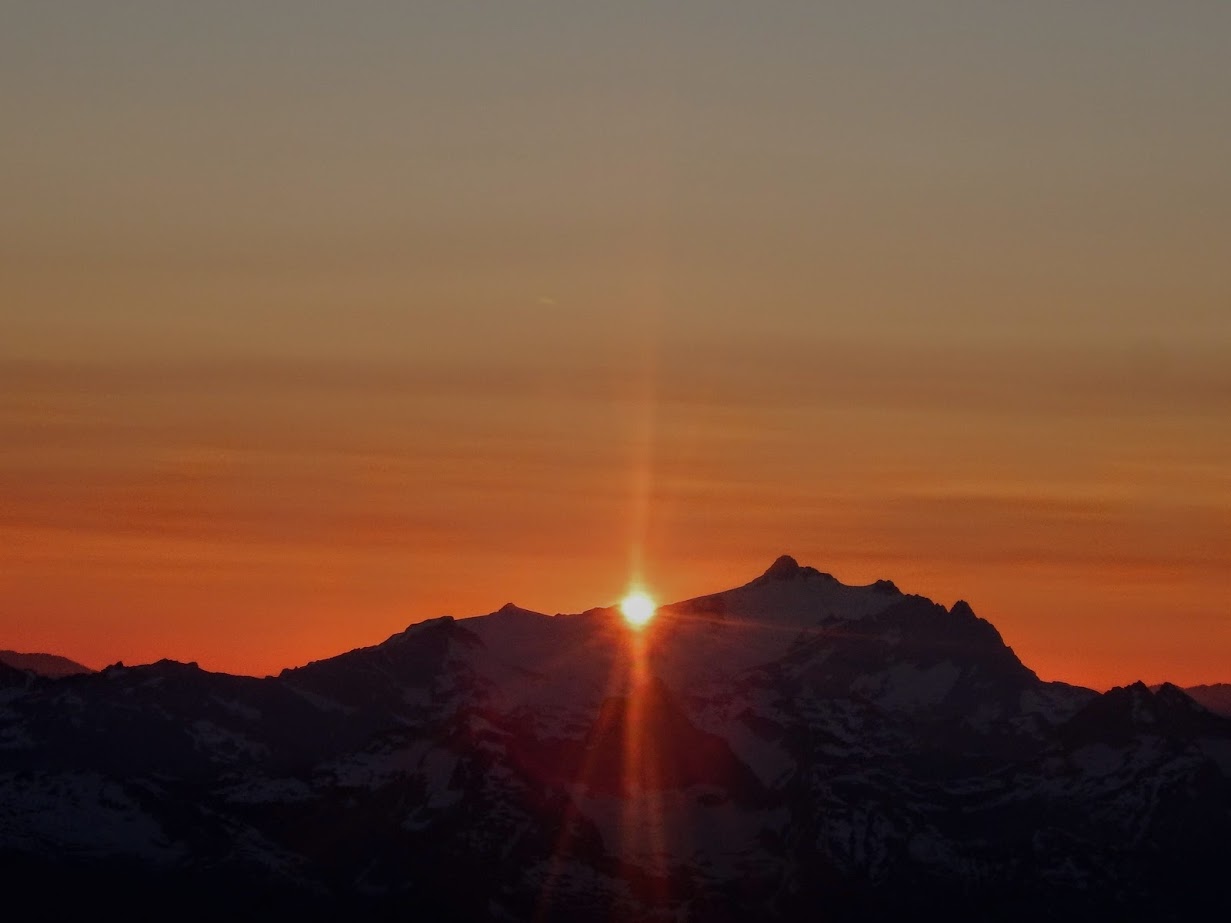 Moon on the way to behind Baker
Seven hours later, it is time for sunrise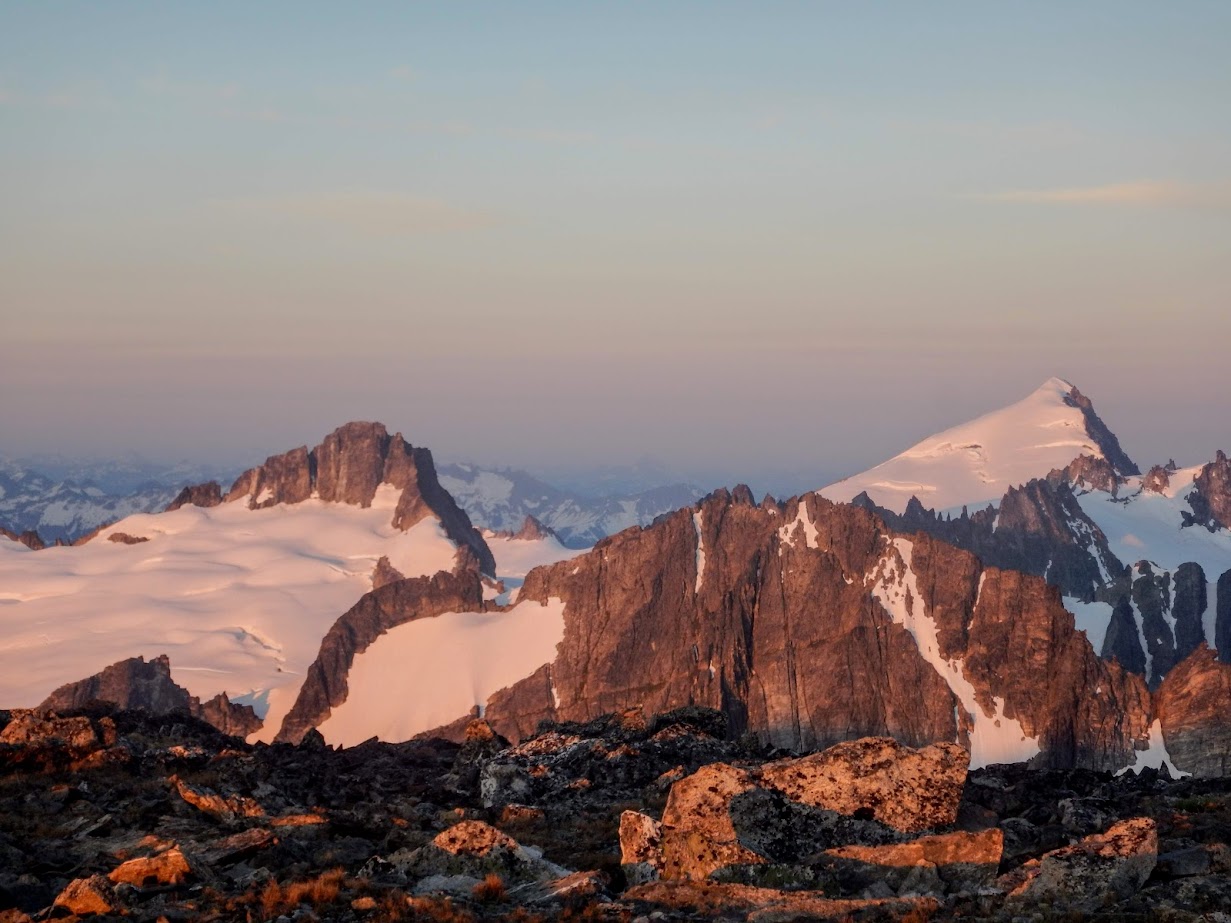 Heading down, we would end up camping to the left of the lake on the next to last hill

Snow melt stream, heading down into a hole. Jenny lounges

The last glacier. A long steep traverse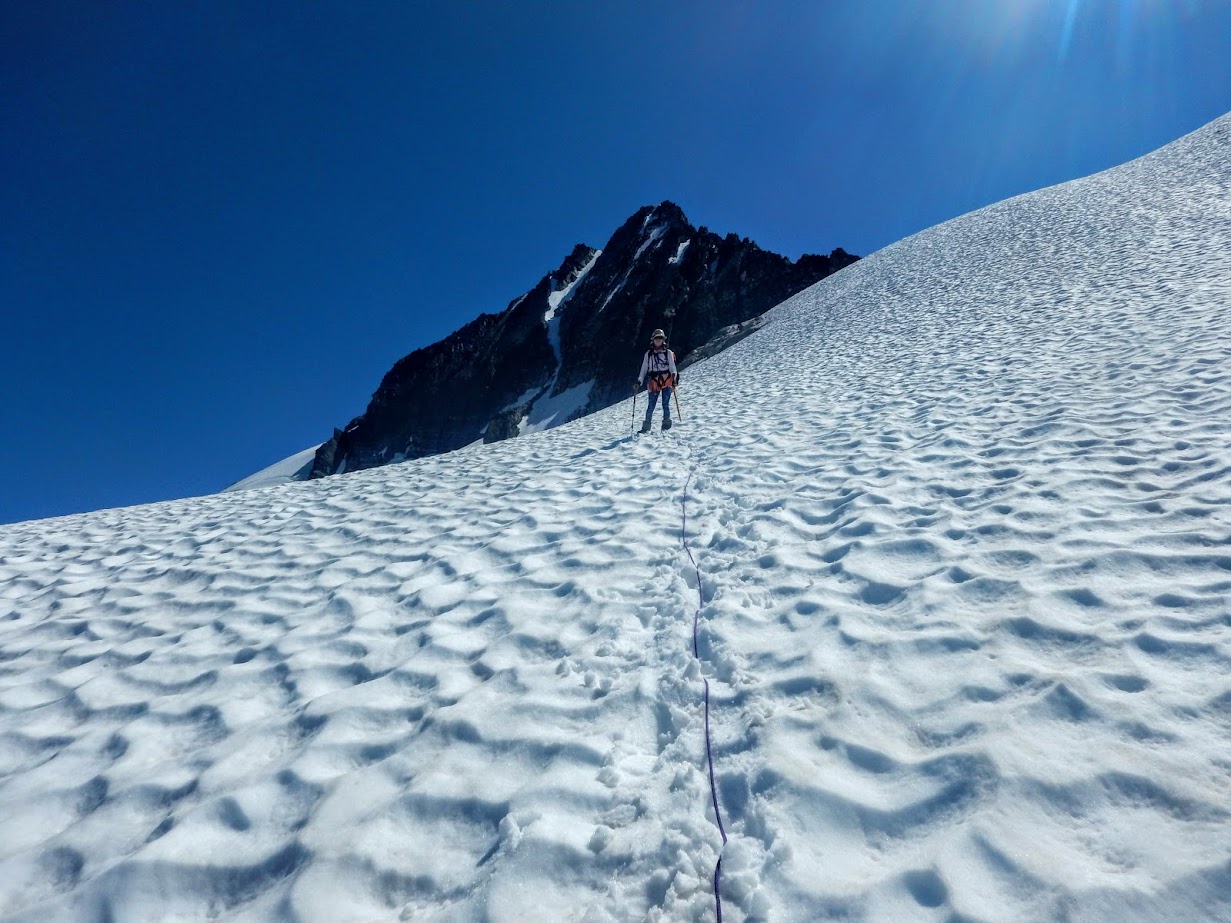 Glowing campsite

Primus
Part 1
Part 2
Part 3
Part 4