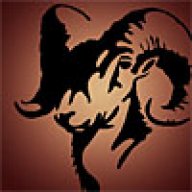 Joined

Feb 15, 2013
Messages

109
Part 1
Part 2
Part 3
Part 4
When we woke up the 4th day, we vacillated on which way to go. Back where we came from, or to continue on, with a long way to go. Going back would put us in the low lands, on a weekend night, among the crowds. Forward would be sans a safety net. But the weather looked like it would hold and we would spend time in the alpine. Hem, haw, hem haw.....finally we commit onward. Dodging crevasses and encountering hard, steep snow, crampons on, we slide by peaks, the transitions from one glacier to the next, over rock and snow. Along the way, we climb Austera Peak. Then the long way, around the base of the peak and up our 3 glacier of the day. At 6 PM after covering more distance than the first 3 days combined, we debate. Stay where we are, or go for a summit of another peak, maybe get up before dark and sleep up there. The results of that debate, will be shared in Part 3.
A youth group we encountered. After passing them, we would only see 2 people, a guide and a client, over the next 3 days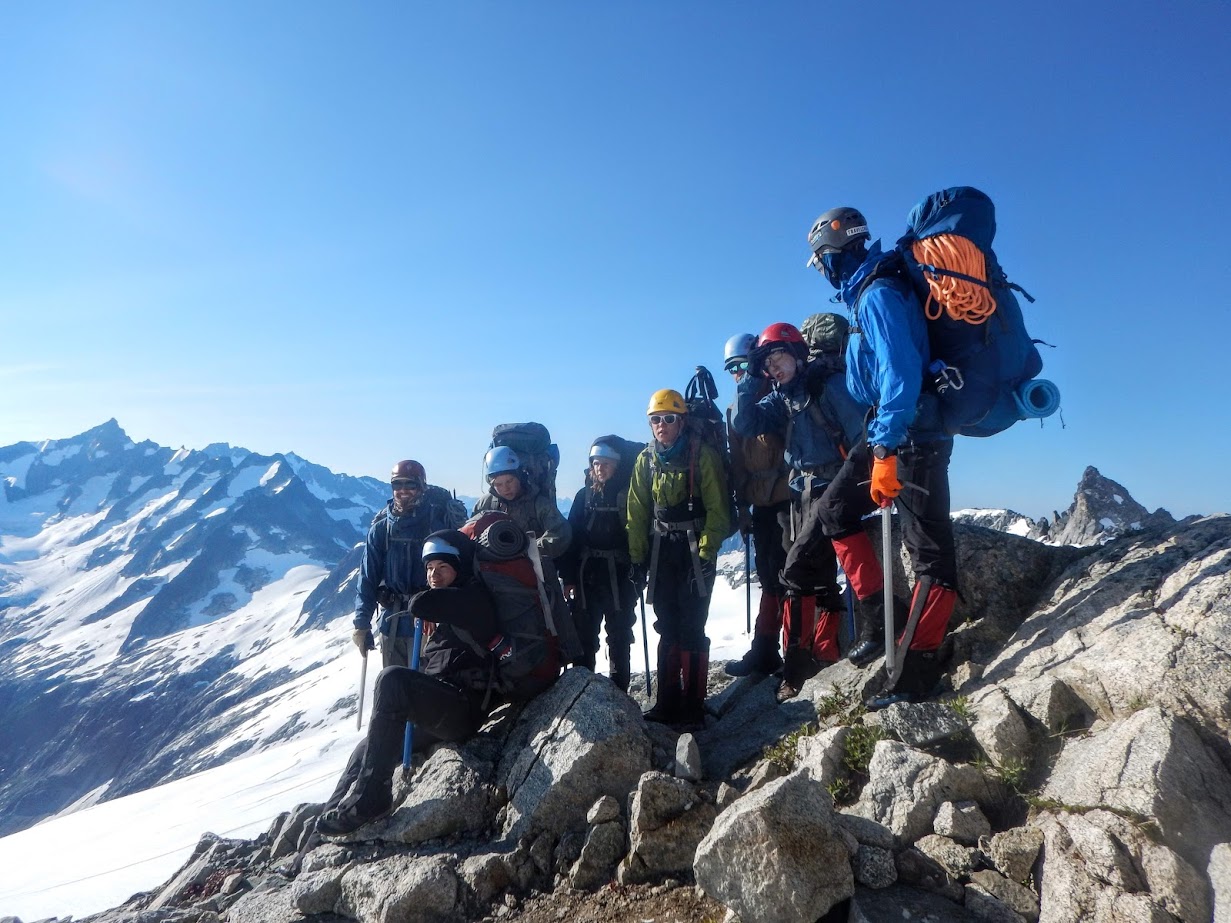 Off we go

Klawatti Peak, surrounded by glaciers, is finally close. The tower is called the Smokestack
Looking back at Eldorado Peak. The lowest rock on the left ridge, was out "Island of rock" campsite the night before
Baker and Shuksan in the distance
Looking back to the notch between the MacCallister and Klawatti glaciers. We belayed this transition, the routes crux. Klawatti peak on the left.
Buckner, Boston and Forbidden dominate (l to r)
Eldorado standing tall and now far away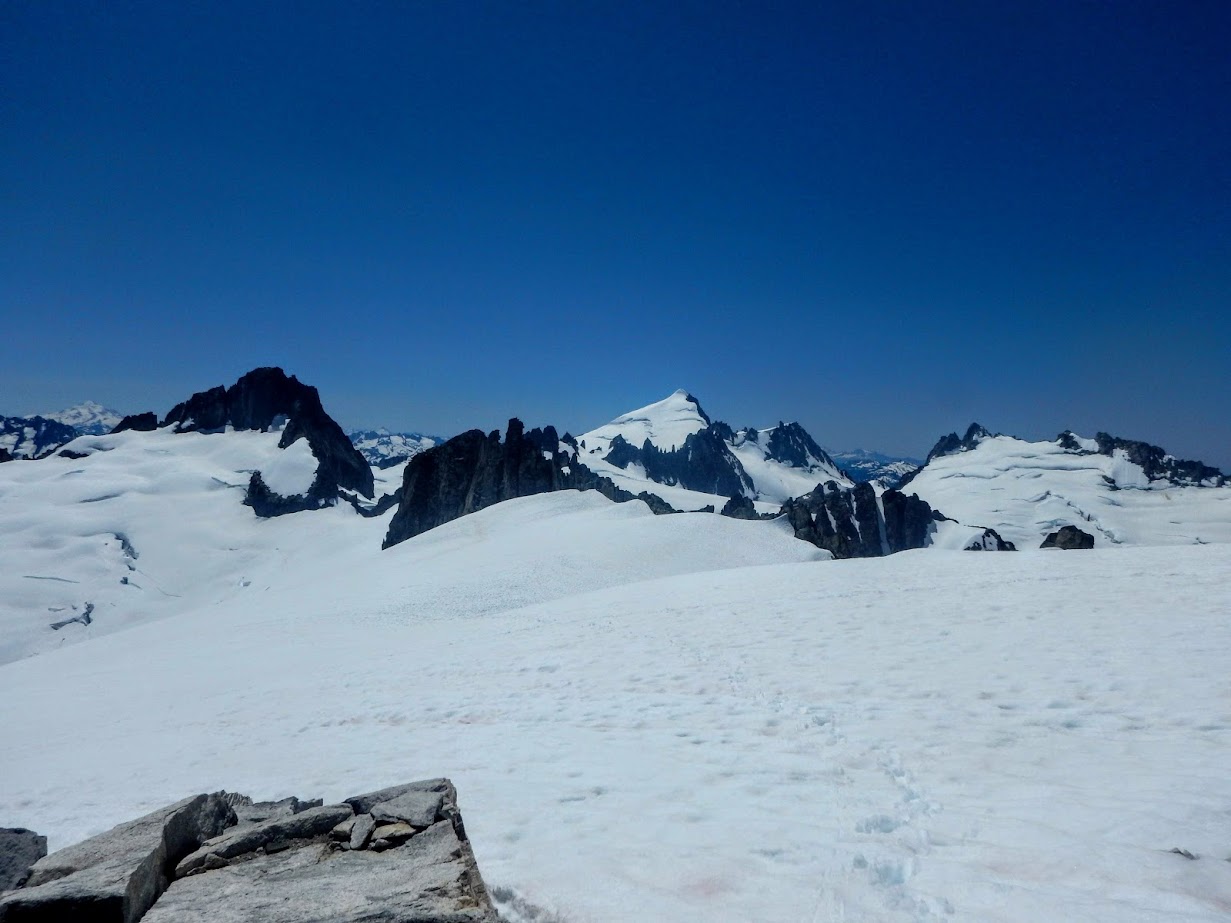 Starting up Austera proper
The ledge slanding up right to the ridge is the key
Summit
Exposed on the way down
The guide we met, on the summit, as we go down
Jenny looking up to the shadow of Austera. We came all the way around the mountain, slipping by the toe of the peak behind her, on the steep snow on the edge of the shadow
Camp or climb in the late day?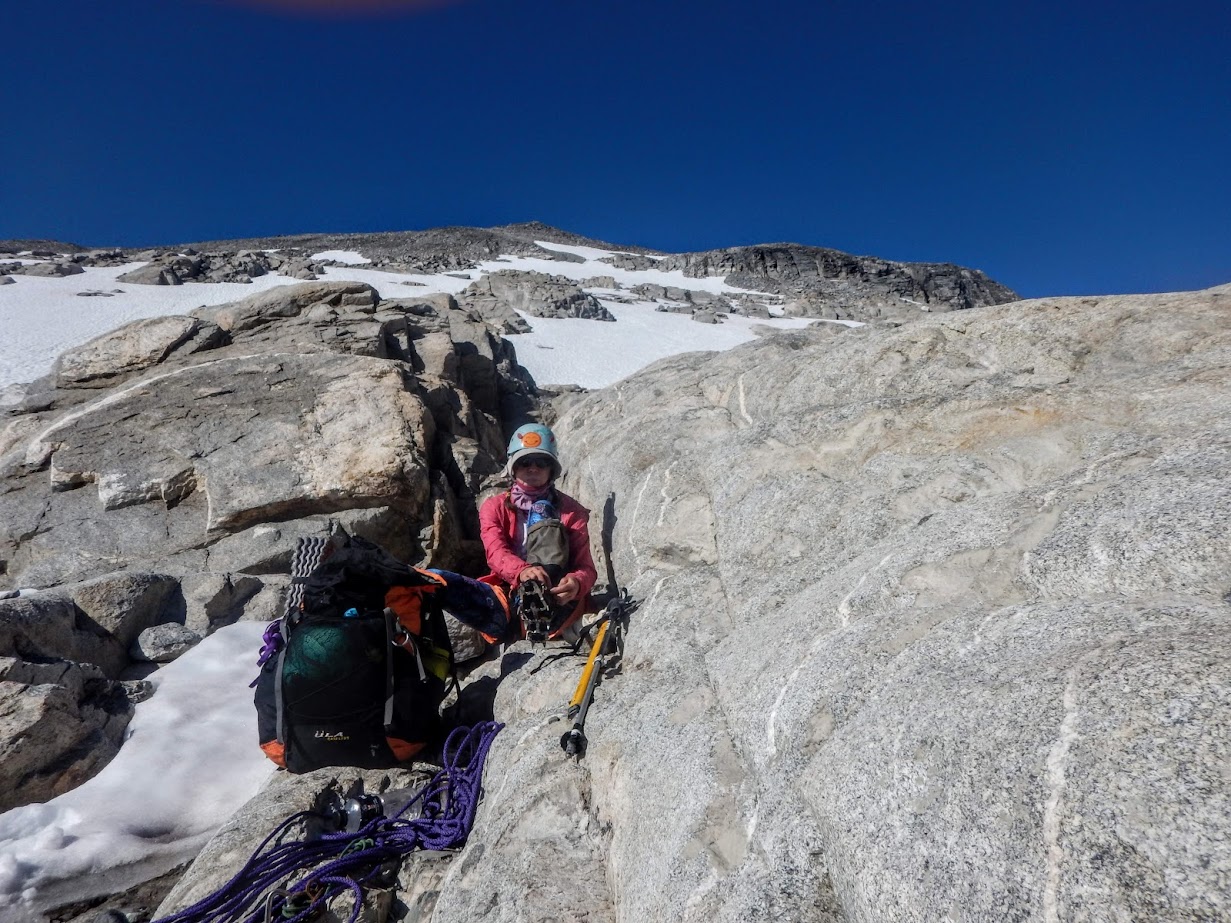 We decide to climb Primus Peak, hitting the summit at 8:30 PM
Austera in front
A grassy summit, first grass of the day. Eldorado Peak, the snow pyramid, shows how far we traveled this day
Part 1
Part 2
Part 3
Part 4