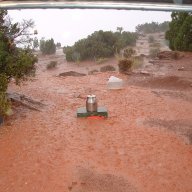 Joined

Mar 19, 2014
Messages

485
Great! Organ Pipe Cactus NM was amazing - we will be back. We are in Utah now- away for a couple of months.
The trip reports are a lot of work, its tough when there is a lot of pictures and text. If its your first TR:
To avoid that you loose it all (the BCP website saves it for some days), write the text in an email (or in a document), then save that. When you have that ready copy that text into a new trip report, then upload photos and insert the photos as needed.
I lost a report trying to do it over several days.... and saving the report on the website... good luck!
Thank you for the tip.
What time of year were you in OPCNM?
Is Utah your home?