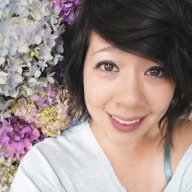 Joined

Dec 31, 2017
Messages

1,249
For the last 2 years, my families new obsession has been ME. It has been exhausting, since I usually keep to myself and they have constantly allowed me that luxury. I am grateful for their love, but the last couple months have been especially bad. I normally go to my dad's for Thanksgiving, because he is usually alone, but the last 2 years he has had a nice interest that comes around with her kids; my mom has my stepdad, my brother, and my grandma. Everyone was going to have someone for Thanksgiving, and so I announced last month that I would be skipping Thanksgiving this year. It really isn't my holiday and I don't have a hankering for Thanksgiving food ever. I actually call Thanksgiving, Cranberry Sauce Day, since that is really the only thing I like.
I had a bunch of ideas of where I would go, hoping that the snow would stay away. It did not, so on Monday, November 18th, I decided on the desert! I have never been to the desert before. I had really loose plans to head to Joshua Tree National Park. I was so excited and needed this trip so badly. I was purposely keeping my plans loose so I could enjoy myself. I don't have a deep love of backpacking alone and figured I would pack for backpacking, but if I wasn't digging it I could sleep at a campground or in my car! I just wanted to hike, take photos, and be outside.
Backstory, OVER.
https://evermoremoments.smugmug.com/Joshua-Tree
I left work early and started my trip on Wednesday at 20:00. I got to JTNP at 04:00. I couldn't believe how much traffic there was so late. It didn't start to thin out until 0100 (around LA). I was exhausted, but filled with so much excitement! I crawled into my back seat and slept till 10:00! I hit the trail at 11:00.
This was definitely the heaviest my pack has weighed in a long time. I had a gallon of water and ~4 days of food.
First time I have ever seen a cactus...not in the store.
This is Joshua.
I set up camp after 2ish miles. Then I wandered off and explored and climbed things!
My tent and pack are down there.
Idk what these are or what they look like when they are 'alive', but I loved these little delicate wisps, so peaceful and lovely!
Precarious rock formation tripod selfie!
I love the way the light catches these cacti. Looks like they glow. Also, there were nests in most of them! How neat!
Once I was done exploring, I headed back to my tent.
I then decided I didn't want to be out there alone. So I packed up my stuff and headed back to my car. I drove around and saw the main road attractions. I checked the first come first serve campgrounds, they were all booked.
No big deal.
Headed back to my first TH and decided I would sleep in my car and head out again in the morning. I enjoyed a backpacking Thanksgiving in my car and watched the sunset.
Thanksgiving Taco!
My tummy had felt pained for most of the afternoon. I had mistaken the discomfort as hunger, so I probably only made what was to come, much worse. The food poisoning lasted about 5 hours. Having to deal with that in a very busy, single pit toilet, was not ideal. I can already laugh about it, but I hope I never have to experience that again. I would wander back to my car with my cold sweats and fall in and out of sleep...consciousness haha. I got to enjoy some peculiar thoughts and hallucinations. Minus the toilet symptoms, the mental state was an enjoyable experience.
After that, I called the trip an end.
I decided to drive the 5 hours to my dads in Reedley, CA. I was weak, tired and couldn't imagine I would be in a well state to hike the next day. I made it to my dads around midnight and only had a couple more disruptions that night and the next morning.
It all worked out fine. I am grateful for the time I had there. My dad was so happy to see me and it was really the first time he has ever been around to take care of me when I was sick. He lives on a nice plot of land that looks over the Kings River. It was really low, but we attempted some fishing.
The desert blew away my expectations, I cannot even imagine what it looks like with flowers! I never had any desire to go out into the desert, but all the amazing photos that are posted on this site had really stirred my curiosity. I recommend Joshua Tree National Park. You only have to hike in one mile before you have to set up camp. Also, the Park really promotes going off trail and exploring (if you are knowledgeable, have a map etc.)! The rock formations just following the main road are amazing! Keep in mind, super busy, people snapping selfies in every direction, but that is everywhere now and days. I cannot wait to go back again and NOT get sick.
Last edited: