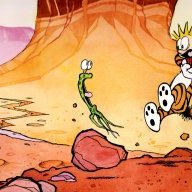 Joined

Mar 31, 2016
Messages

830
After one of our wettest Julys on record, it rained hard and long on August 1st. So today I thought I'd see how the rain had affected the stream that runs out of Broomstick Lake, a small lake not too far from home. Usually the stream has barely any water in it at this time of the year. Not so this summer! The stream is a few yards off the trail and you follow it most of the way to the lake.
saw this little guy just off to the side of the stream …
Meadow just before reaching the lake
Broomstick Lake … a fairly shallow body of water.
the outlet of the lake
This was a pretty neat feature that I found … usually there isn't much of any water flowing over this …
a smoother section of the trail. Much of the trail has been seriously eroded from the hard rains we've had this summer. In typical Adirondack fashion this trail goes straight up so water has a natural path to follow downhill when it rains.