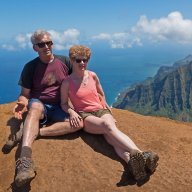 Joined

Sep 22, 2016
Messages

820
Southwest of Calgary, the Sheep River road is closed to vehicles from December 1 to May 15 along the 20 km that runs westward to the foot of the front ranges, to protect the bighorn sheep that use this important wintering ground. It's open to bikes though, and typically there is about a 2 week window between the snow melting off and the gate going up, which makes for a great spring bike ride with no traffic. Along with a group of friends, we had a great ride in summer weather on May the first.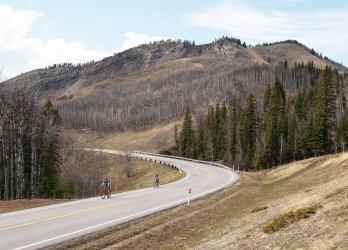 Winding and rolling through the foothills.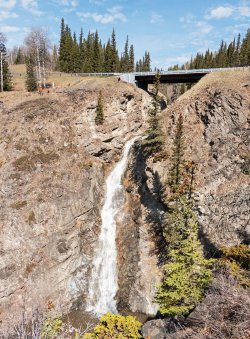 A quick stop at the first waterfall on a tributary creek to the Sheep River.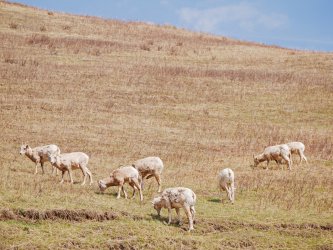 Sheep dot the hillside at one of their favoured spots. There were about 50-60 ewes and yearlings here. The rams were off doing ram things as usual, and this year's young were nowhere to be seen.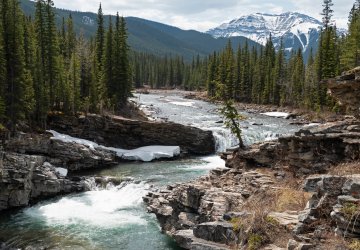 Next stop- park the bikes for a short walk to Sheep Falls.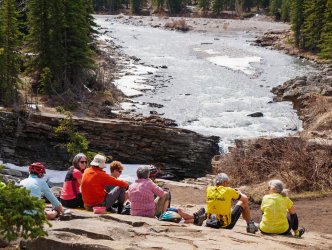 A great spot to linger for a while over lunch.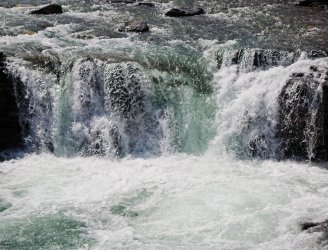 Clear water, as the run-off of the higher elevation winter snowpack hasn't really started yet.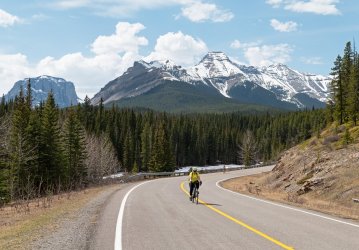 On the return from continuing out the final 3 km of road after lunch.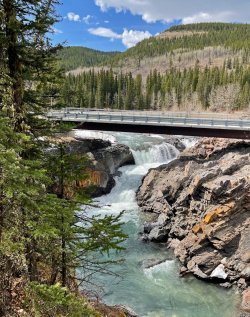 A short side road led to the third warefall of the afternoon- Tiger Jaws. No, I don't know how it got that name. Maybe from kayakers who will be running the river once the road opens?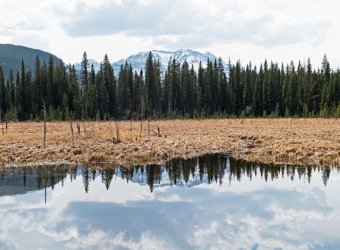 A roadside view.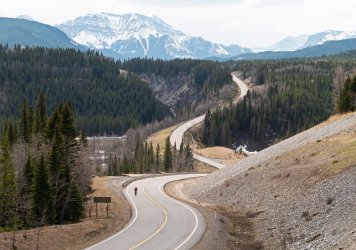 Grinding up out of the big dip on the way back. Going west- that hill in the background goes on for much longer than is visible- a good test of early season bike fitness for our crew of skiers.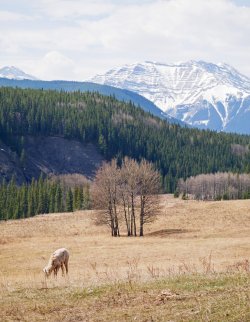 Another visit with the sheep to wrap up a great bike ride. With more fine weather in the forecast next week, we might have to do a repeat to catch the explosion of aspen green that has happened with the hot weather this week.