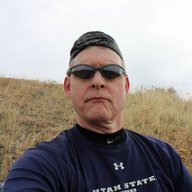 Joined

Dec 23, 2013
Messages

3,434
I'm down to ten days left before I take off to Yellowstone to hookup with
@TractorDoc
,
@wsp_scott
, and possibly
@Bob
. This will be a ten day trip down into the Thorofare, explore Hidden Creek, visit the headwaters of Thorofare Creek, hike up and over Majo Pass, observe the mountain with grizzlies, head down Turner Fork, and out at Brooks Lake. I have started to pack today, and have my breakfast menus and dinner menus ready to go.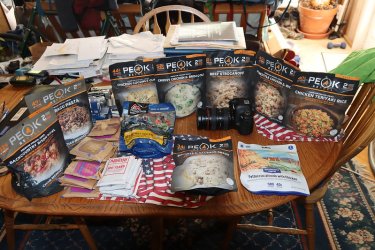 For breakfast, I'm taking fourteen packets of instant oatmeal (I eat two in the morning for breakfast) and 9 packets of hot chocolate to warm my cold, cold heart.
For two of my breakfasts, I will be eating a MH breakfast skillet, and a PEAK biscuits and gravy. One of those will be consumed on the day we do Majo Pass, and the other will be eaten the next morning as we attempt to descend Turner Fork.
For dinner, it is essentially the PEAK show, except for one Backpacker's Pantry fettuccini alfredo with chicken. I have tried all but the PEAK's chicken coconut curry and the Chad Mendes inspired backcountry bison bowl. I have on good word from one of my trip partners that it is good though.
So what do you think at this point? Any better suggestions? Remember, spare the rod and spoil the Scatman.
I've also packed away my 30 degree sleeping bag and my one man tent.
More to come.