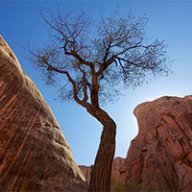 Joined

Aug 9, 2007
Messages

12,947
A BCP user inquired about having a light theme option to make reading text easier for him. It's doable, but is no small task, so I wanted to do a poll to see how many people would like the option.

There are only two negatives that immediately come to mind. The first is that it's a lot more work to create and maintain two themes but that's not the end of the world. The second is that users would be limited in the text colors they use in their posts. For example, I've seen some folks change the text color to pure white instead of the default light grey. The pure white wouldn't be allowed anymore because a designated color would show the same on either theme while the 'default color' would change based on the theme. So that white text on dark BCP would also be white on light BCP and result in blank looking pages.

Opinions/thoughts welcome.