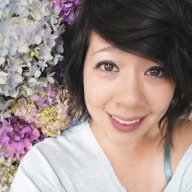 Joined

Dec 31, 2017
Messages

1,402
Well, I guess all good things must come to an end.

I have so thoroughly enjoyed this series of reports Miya. Thanks for taking the time to share your experiences along the trail with us. Your pictures and descriptions are topnotch. Good luck with your future endeavors, and maybe I can get you two into Jellystone one of these years.

Again Bravo on your accomplishment.

PS - I keep looking at that cut through the trees north (I assume) of the monument in your picture, and wondering what is over that hill?

I know, it is a curse of mine.
Glad you enjoyed it!
I just got back from Yellowstone! But my friends and I just did all the tourist stuff. I need to go back for some hiking!
Haha you will have to go visit the monument and make the trip over the hill and find out! Oooor maybe could see on a map?