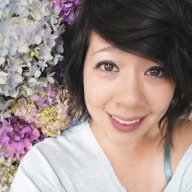 Joined

Dec 31, 2017
Messages

1,404
Days: 184 - 189
Miles: 2653 - +30 miles back to Harts Pass and 48 miles missed due to fire closure
Zero Days: 3
The morning had come. The day I had been envisioning for the last 5.5 years. Would it be everything I wanted? Would that even matter? I felt pretty blaise as I packed up my gear in the damp and cold. I even got frustrated because the miles to the monument were rocky and unmaintained. I took a little video and got emotional, but I kept wondering if my expectations were too high. Just touching some wooden posts weren't going to fix everything, they couldn't?
"Finally, what ended up being the last switchback, the silver obelisk came into view. I knew the monument was right there, just out of sight. It seemed an eternity away, like a torturous, endless hallway with that silver point always remaining just out of reach.
In the seconds it took for me to actually reach the monument, I felt crazed.
As underwhelming as the monument is, it still managed to be everything I imagined, obsessed over, and dreamed of. I sobbed. I sobbed as if every grief in my life struck me again.
I gently touched it, just a corner of a pillar, and sobbed still. Having something tangible to touch after such an unreal adventure was a true necessity.
That monument made it real, it made it all worth it."
Sawyer and I would stay here for an hour and no one ever showed up! I felt soooo lucky to have it to ourselves. I had actually been dreading the fact that there would be a huge group, maybe even some naked thru hikers posing on the monument?
Since I love writing so much, I figured I would write a full page worth! Heck, I had earned it. However, it was just above freezing and my fingers were cold and stiff. All I could manage...
"This moment to find myself again, to be reborn. I made the choice to change my life: to let go of grief, to forgive. Time for the next chapter." - Miya Hosaka
I removed my down layer and rain layer to get these before and after pictures, so, enjoy. I started the trail at 137lbs and ended maybe 109-111lbs. It was a few days of town food before I was able to find a scale so it might have been less.
It was 30 miles back to Hart's Pass where we could try and get a hitch to a town. We would hike 17 more miles this day and passed 58 hikers headed to the monument. Now people clapped for US, and I actually enjoyed it. I was finally proud of something I had done.
The next day we finished our mileage to Hart's Pass, and passed another 40 hikers heading in. I still can't believe how spoiled I am and that we had the monument to ourselves for an entire HOUR! Rule #1 of thru hiking if you are an introvert, know your limits and go ahead and try to stay on trail during "storms". I don't think we had to wait over an hour and half before we got a hitch to the closest town, Mazama.
We would get 3 more hitches this day, and since Sawyer and I hadn't had a shower for over 11 days I am EXTRA appreciative of their nose sacrifice. We ended the night in Chelan, WA.
The next day we would waste a day attempting to get a rental from HERTZ. In hindsight, we should have just got a hitch to Seattle, WA and taken a plane to Bend, OR. HERTZ was a horrific experience. 1 day rental cost me over $200 and then they accused me of stealing the car which took over 6 months off trail to fix. I WILL NEVER USE THEM AGAIN and I highly recommend everyone avoid them. Further research showed that they do this to a lot of people. Disgusting.
LAST RESUPPLY. We planned to take 2.5/3 days.
Yay! Oregon miles! I thought it would be smooth and easy.
Our last 48 miles ended up being a little capsule of everything on trail.
Long water carries
Hot and exposed
Beautiful
Surprising
Easy miles
Extremely difficult lava rock miles
Windstorm
JOY, ANGER, TEARS
Oooooh neat! The trail was always full of surprises.
Do you see the trail? Well, yeah you do, the lava rock IS the trail. This photo marks the beginning of ~7 miles of lava rock and my internal temper tantrum. ROCKS had always been my kryptonite on trail. I think this had to do with the fact that my shoes were minimalist. Walking on rocks, HURT and slowed me down to a glacial pace. It really didn't help that the soles of my shoes actually had pinholes all along the bottom.
"Exposed and getting hot, every step was painful. Every step was torturous, because we were so close to being done. I cried as I walked. I cried because I was angry. All I wanted was to pick up the rocks and throw them! I wanted to scream. I wanted nothing more than a tantrum."
And so...I just kept walking. Eventually the lava rock ended and we flew!
We had originally planned to spend another night on trail and finish the miles in the morning, but we were so close and so excited, we decided to finish!
To celebrate, we both picked a couple songs to play on my phone and each of us had our own personal cries as we basked in our accomplishment. I chose "Feeling Good" by Nina Simone, and the song took on a WHOLE new meaning for me. Then, "The Nature of Daylight" by Max Richter. I used to listen to it before trail and fantasize about this journey. Now when I heard it, I had actual memories to visualize!
Last water collection.
Last sunset.
Last mile marker, only 1 mile away from attaching our footpath and where we would camp for the evening. How had I gone this whole time without doing the "Peace" pose?
Our last night on trail, we cowboy camped in a windstorm next to the TH parking lot.
09.26.21
The next morning, we get 4 hitches and one Uber to Eugene, OR. We would stay in an apartment suite in the Gordon Hotel till the 28th and just eat and sleep. No more car renting! We took a train.
Haaaaaad to get sushi.
Haaaaad to feel cute again. I missed my makeup and hair straightener, but the new dress, coat, and shoes helped. More rain too!!
Yeah, I went ahead and paid for some bragging materials.
Oh yeah, I got my trail name after Forester. It was BougieLocks (like Goldielocks, but
bourgeoisie).
*No prescription or over-the-counter drugs were consumed on this thru hike, not even Vitamin I (ibuprofen).*
Personal Miles Hiked: At least 2,740.8 (recorded in my journal, but I know I missed some off trail water collections and other miscellaneous miles)
Start/End Date: 03.21.21 - 09.20.21 (monument) 09.25.21 (fire closure miles)
Days to Complete: 189
Zero Days: 25
Money Spent (NOT INCLUDING GEAR or non trail expenses like bills and fur babies): $13k-$16k I didn't keep good track of this, but I know it was WELL ABOVE AVERAGE
Trailname: BougieLocks
Injuries: Concussion, diarrhea for 5 weeks, knee ligament issues (right and left), torn tendon left foot, torn tendon right foot, sprain or maybe shin splint (unidentified)
Podcasts listened to: 0
Music listened to: Less than 24 hours TOTAL
Hottest Temp: 113 F
Coldest Temp: 8 F
Coldest Windchill: -5 F
Fastest winds: 70-75 mph
Longest Water Carry: 22 miles
Longest stretch without a shower: 11 Days
Most Craved Food: Ice, Pho, and Sushi
Favorite Trail Town: Wrightwood CA, Kernville CA, Dunsmuir CA, Etna CA, Leavenworth WA
Least Favorite Trail Town: Crater Lake NP OR, Sierra City CA, and Belden CA
Ranking of PCT Sections:
Washington
Desert and Northern CA (tied)
Sierras and Oregon (tied)
Biggest Surprises:
How many people don't actually thru hike the trail
How many people are out there to hook up and have sex. Even if they know you are taken! I actually learned of a new "Blaze". Tinder Blazing, where the hiker finds someone to hook up with, via tinder, at every resupply point/town
HARDEST PART OF THE PCT:
Deciding to do it. I still remember the moment that I actually committed to hiking the trail. When it all just clicked. I won't bore you with that entire monologue, but the things that had held me back were only in my head.
Why would I leave such a great job with great pay? Why would I walk away from job security? Why would I give up the first house that ever felt like home? How could I leave my pets behind, who would be willing to watch them? If I did manage to get to trail and complete it, what would I do after? Where would I go? What would people think of me? How upset would my parent's be?
I had all the things in place to feel happy, right? Or that people had told me I should strive for and would make me happy. So why wasn't I? I had convinced myself that since I had a job and a roof over my head that I NEEDED to be grateful, I was living the dream, right? I convinced myself it was OK that I spent every evening in a drunken stupor, all in attempts to sleep through my memories and nightmares.
The truth is, I am grateful for the job I had and the home where I could finally feel safe, but that didn't mean I wasn't allowed to want a different lifestyle. Since I accepted my choice to follow my dream, it is now easier to pursue others. I found my power BEFORE I left for the PCT, and now it is mine to keep.
THE END.
Last edited: