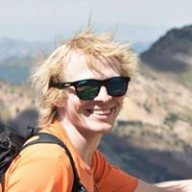 Joined

May 16, 2017
Messages

20
This is a total game changer when it comes to early season trip planning and I haven't seen anyone posting this yet, so I thought I'd share it.
Note: due to the costs of accessing this data, it may be restricted to paid CalTopo accounts at some point in the future - we're going to le...
caltopo.blogspot.com
Basically, caltopo's daily updated low-res satellite imagery is now supplemented with high-res Sentinel imagery on a weekly basis. That means you can see real time snow coverage and estimate melt off rates since you can go back a few weeks (or years if you wish to) and compare, something you really couldn't do well before with the low-res images. For now the feature is free, but it might only be accessible to premium users in the future.
Last edited: