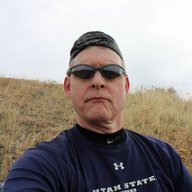 Joined

Dec 23, 2013
Messages

3,552
12 degrees at the Little Mountain Trailhead at 10:00 am this morning, as my wife and I hiked to Little Mountain for our weekend exercise. While it was cold, it was sunny for the first half of our hike which made things quite pleasant on the way up. Once we got to the top, the clouds that had been heading up Emigration Canyon, finally caught up to us, and brought with them wind and spitting snow. I got chilled pretty fast on top with no sun, so we beat a hasty retreat back to the trailhead. It was probably a funny sight watching me, with my sore shins, trying to to anything fast that involves my legs.
Also on this trip, we took three cameras with us:
1. A 2002 Canon PowerShot S200 Digital ELPH, with a hefty 2 megapixels. No house should be without one.
2. A 2017 Canon PowerShot SX730 HS, weighing in at 20.3 MP, which I got for a steal off of eBay last year
3. My new used Canon EOS 5D Mark II. This is a full frame sensor and has 21.1 MP
Can you figure out which pictures in my report belong to which camera, particularly the point-and- shoots? I've numbered my images and the breakdown is as follows:
1. S200 - 6 images in my report
2. SX730 - 11 images in my report
3. 5D Mark II - 29 images
You may have to put on yout thinking cap for this one
@Rockskipper
.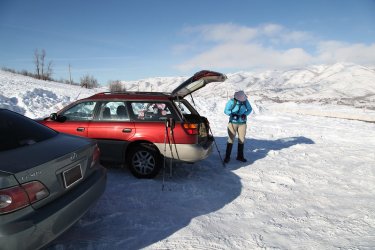 1. 12 degrees at the top of Emigration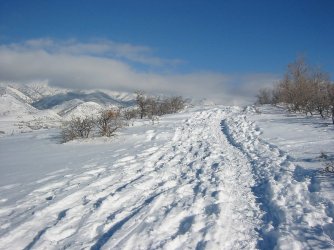 2. First little hill across the road from the trailhead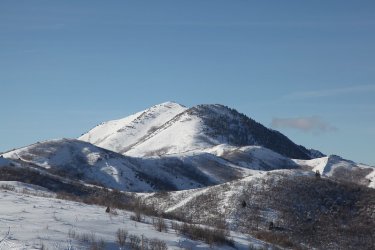 3. Dale Peak on Parley's Ridge, located slightly southwest from our vantage point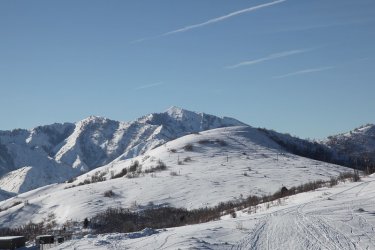 4. Grandeur Peak, located across Parley's Canyon and to our southwest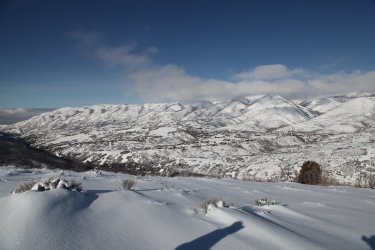 5. A look down into Emigration Canyon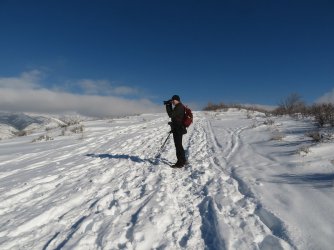 6. Taking a shot down into Emigation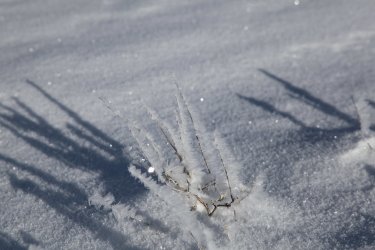 7. Some interesting ice crystals on the plants along our route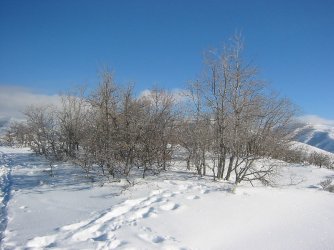 8. The trees look cold.
9. Little Mountain is just right of center in the image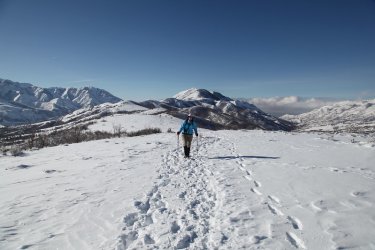 10. Sheila, making her way along the ridge, with Dale and Grandeur Peaks in the distance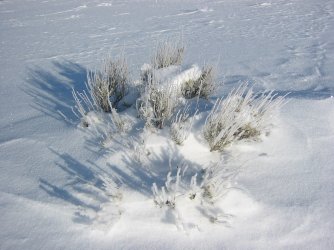 11. The sagebrush is hanging on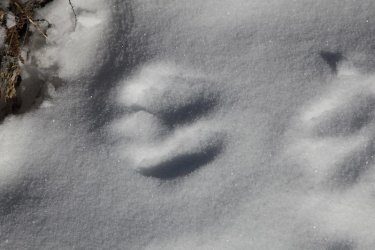 12. Moose track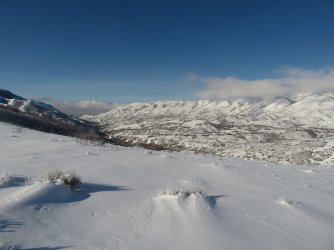 13. Another look down Emigration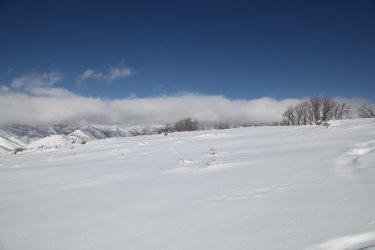 14. Clouds cover up Lookout Peak to the north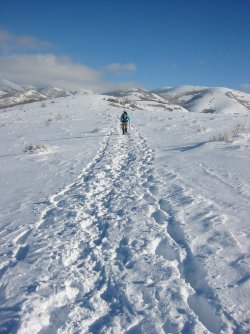 15. Now how did she get so far ahead of me?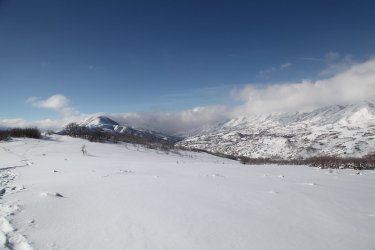 16. Clouds forming in the canyon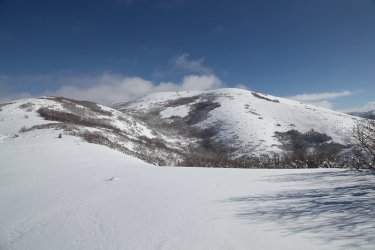 17. Little Mountain ahead.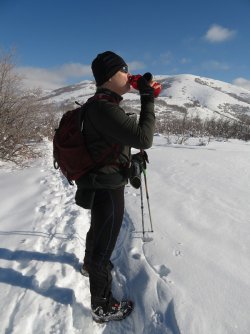 18. I need a drink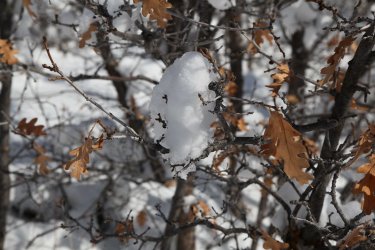 19. Oak leaves and snow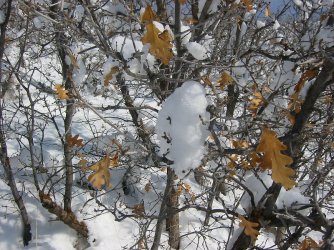 20. Oak leaves and snow again.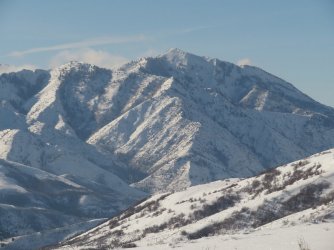 21. Another shot of Grandeur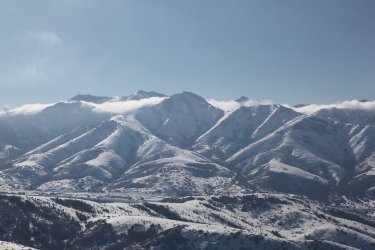 22. View towards Mount Aire across Parley's Canyon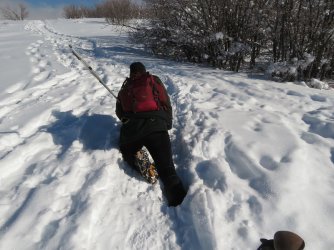 23. Scatman down!
Damn postholing!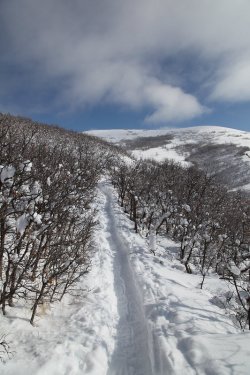 24. Winding our way through some scrub oak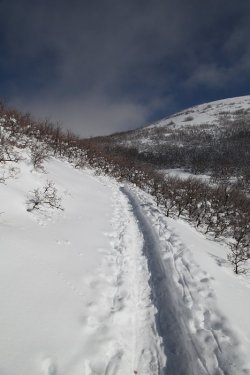 25. Once around the hill on the left, we can start making our way up Little Mountain
proper.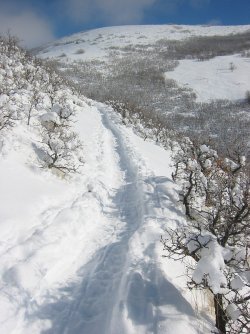 26. This looks vaguely familiar.
Like I said, just get around the hill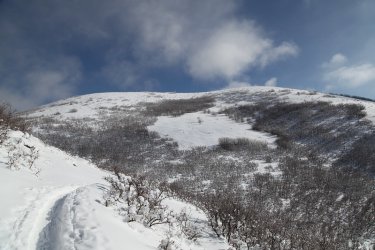 27. Looks like some folks were shredding on Little Mountain
28.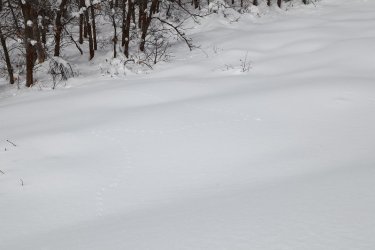 29. Some varmint tracks doing some kind of serpentine pattern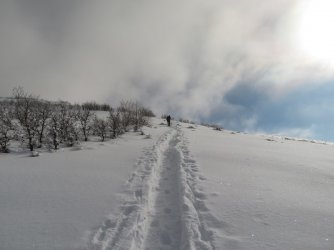 30. Old man Scat lumbering up Little Mountain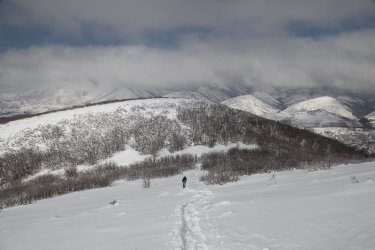 31. Young lady Sheila surrounded by the Wasatch, and beginning her climb up Little Mountain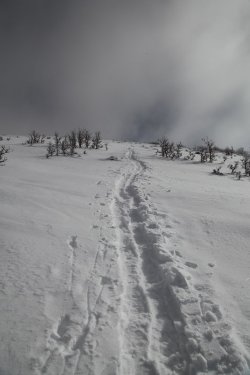 32. Almost there!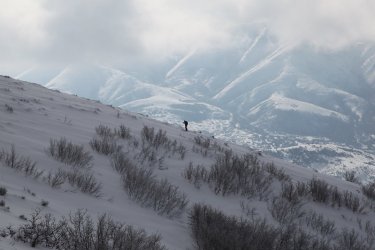 33. A split boarder making his way up the ridgeline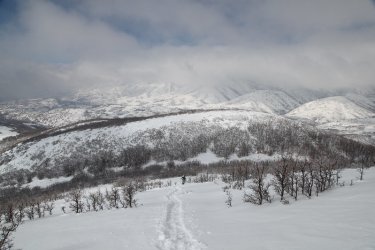 34. Sheila, still working on the hill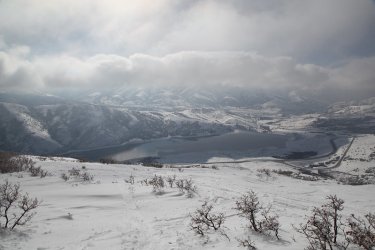 35. Little Dell Reservoir below.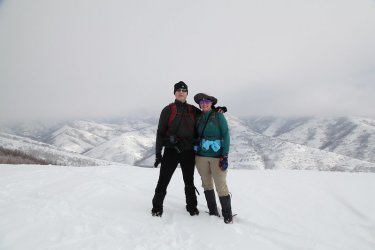 36. Summit shot courtesy of the split boarder.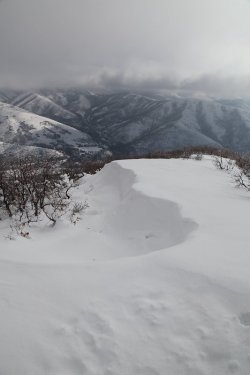 37. Some drifting up top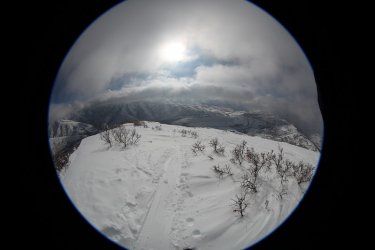 38. Fun with the fisheye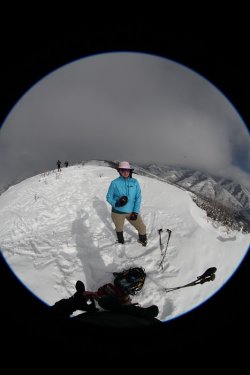 39. More fun with the fisheye, but I'm starting to get cold and my fingers are numb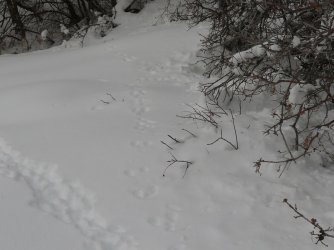 40. Rabbit tracks on our way back down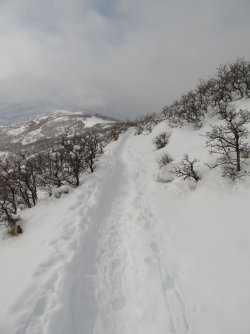 41. Snowing on us now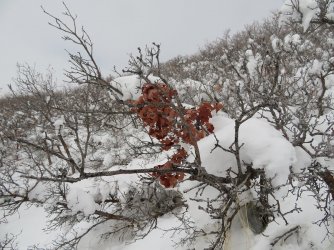 42. Love the brown against the white background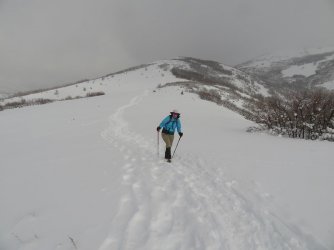 43. I think Sheila is getting cold too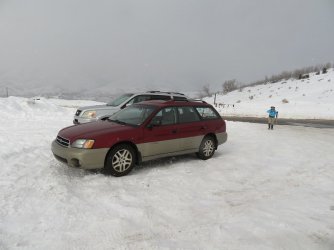 44. Back at the Sube, with a balmy 22 degrees.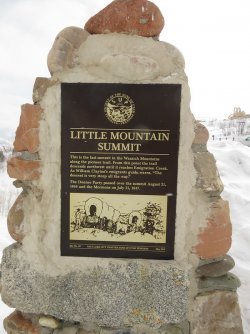 45. I neglected to take this at the beginning of our hike.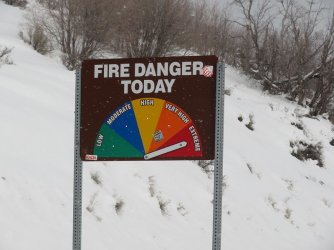 46. And of course the fire danger is high this time of year.
I don't know how
@TractorDoc
is going to carry in all of my cameras for me on our trip this coming August? He may have to use the counterbalance method.
And I couldn't leave out the after hike meal for tonight - pizza with beer.
These shots were taken with a Canon PowerShot SD700 IS.