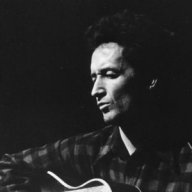 Joined

Sep 16, 2018
Messages

18
August 7-13, 2019
The Laugavegur trail is easily the most popular backpacking trail in Iceland. I paired it with the Fimmvorduhals trail, which is also a popular option, and hiked the combination over the course of 7 days/6 nights. There is plenty of information out there on these trails, so I'll try to present a concise report and some basic logistics and trail notes.
Logistics: I got a nonstop flight from Boston to Reykjavik for $450 on Iceland Air, and since I booked through Jet Blue there were no bag fees. On either end of the hike I booked a night at the same Airbnb spot in Reykjavik, and got them to agree to store my non-hiking stuff during the hike. To get to the Airbnb, I took the Flybus shuttle to the BSI bus terminal in Reykjavik, and then a city but to the apartment (easy with a little research and planning). To get to and from the trailheads, I used the Trex hiker shuttle.
Stove fuel: I found a small (100-110 g) Primus fuel canister at a store called Fjallraven in Reykjavik which fit my Snowpeak LiteMax stove. I visited a few other stores that sold larger Coleman and Jetboil canisters. For alcohol burning stoves you can find a product called Raudspritt at most gas stations and some gear stores, from what I have read it burns fine. That said, you could also find used canisters or bottles of Raudspritt at many if not all of the campsites/huts along the way.
Basic route description: I started at the northern end of the Laugevur trail at Landmannalaugar, and hiked south to the other trailhead in Thorsmork. From there I continued south on the Fimmvorduhals trail to Skogar, which passes between two glacier-capped volcanoes. Along this hike, you are required to either stay in huts, or camp outside of those huts. I camped each night except the last night. The fee per night was 2000 ISK which is about $16. I paid cash but the huts also seemed equipped for credit cards.
Weather: Based on other reports I gather that I was quite fortunate. 6 of the 7 days had mostly clear skies, it never got below freezing, highs around 50, and little wind. Practically no precipitation other than a brief sleet on day 6.
The down side of this hike is that it is crowded. You might see 100 people per day out on the trail. I'm one who really enjoys
solitude
, but I still have no regrets about this trip as the scenery was outstanding and it also gave me the experience for a return trip to Iceland.
Last edited: