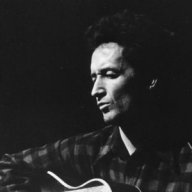 Joined

Sep 16, 2018
Messages

18
August 21-28, 2018
This was my first trip to the Uinta Mountains. I had looked at the guidebook and read descriptions of Henry's Fork, Red Castle, Granddaddy Basin, etc. and they all looked and sounded splendid, both I ultimately decided I wanted a route that would offer more solitude. I settled on a seven-day loop hike beginning and ending at Hoop Lake that connected Gibert Lake to Gilbert Creek Basin via a high cross-country route. The route is
shown here
.
I got the solitude I wanted. A saw a group of horsemen within an hour of leaving the trailhead on day one, and after that did not see another person until after I had finished my hike seven days later. It helped that I was off trail at least half the time, and went at the end of August when much of Utah seems to be back in school.
Temps were ideal. Highs around 60, lows around 40 all week.
Day 1
I started my hike at the Hoop Lake trailhead around 4 PM. My compact car made the trip just fine. This is an unusual trailhead in that there is no designated parking for hikers as far as I could tell. I had to just find a spot to park my car and hope I didn't get ticketed. I didn't. And there is no fee for hikers. I hiked about 3 miles to Burnt Ridge and camped. It started raining heavily, with lightning and brief hail, about halfway there and continued for most of the night.