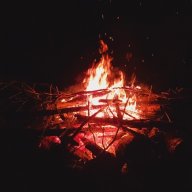 Joined

Aug 13, 2019
Messages

120
@Jon Carbaugh

and I have combined forces and are planning on a Winds trip in early September! We're lucky that we live fairly close to each other. We just hope the weather holds and the smoke doesn't deter us.

@forest dweller

, what ever happened with your plans?
I took the 2 weeks and did nothing that I'd place in the epic outdoors vacation category.
I ended up driving to Maine to Baxter State Park and doing 5 nights of camping and a few hikes, stopping for a few days at my Dad's in New Hampshire going up and then coming back. I have one week more off of work this year and I'd be wise to use it as a break up week for single day vacations for the rest of the year.
Two consecutive years of busts, we'll try again next year.