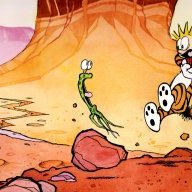 Joined

Mar 31, 2016
Messages

884
We hiked the Botheration Pond Loop trails today in the Siamese Ponds Wilderness. Temps in the low 60s, some breezes, mix of sun and clouds, and the bugs weren't too bad overall.
Early trail
some pretty tall trees along the trail
the trail as we approached Old Farm Clearing ... this was the road to a farm that was abandoned in the 1920s
East Branch of the Sacandaga River - we had to rock hop across as the bridge was long gone
Here's what's left of the bridge over the East Branch ...
Another bridge further down the trail as we crossed back over the East Branch ... this bridge has seen better days for sure!
view upstream from the bridge
further upstream the beavers have dammed the river in a couple spots and created a vly
Loon on Botheration Pond
This was probably once a flooded beaver pond that has mostly drained out now ... the trail skirts around the edge of this
Another vly further along the trail ... it's all wetland in the grasses & the bullfrogs were very vocal here
looking back to the vly as we traveled down the trail
William Blake Pond ... note the large beaver lodge in the middle of the pond
Although the early trail photos portray a nice trail, once we turned off the trail to Old Farm Clearing and headed towards the ponds the trail changed considerably. It was apparent that this trail wasn't highly used. We didn't see any other people until we were almost out to the trailhead where we met two small groups of hikers.