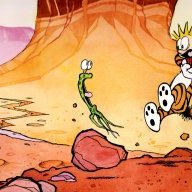 Joined

Mar 31, 2016
Messages

833
Our string of nice weather continued today so I decided to tackle Hadley Mountain to the Fire Tower. I have done this hike a bunch of times including the winter. It's not long at 3.5 miles round trip but the elevation gain going up is 1545 feet in 1.75 miles. Since today was a holiday there were quite a few people on the summit but most of them left while I eating my snacks at the summit. Not quite an
@scatman
marathon hike but definitely one that has you working up a sweat.
Rock sidewalk on the way up the trail
looking back down the trail
up we go … rocks and leaves and some mud along the way
some interesting mini cliffs and rocks along the way
more rock sidewalk heading up the trail
almost to the ridge line …
The trail along the ridge but we're still climbing
From inside the tower … most of these old towers are wide open but this one has been restored with plexiglass windows.
another view from inside. There's a map on the old spotter's table which is a nice touch
the Great Sacandaga Lake off in the distance
The tower which was built in 1920. Restored probably 20 years ago.
view from the summit
the observer's cabin. It is utilized in the summer by the summit steward. I think this is the only summit with a steward outside of the high peaks region.
looks like a partially collapsed root cellar behind the cabin
closer view of the Great Sacandaga Lake which is really a dammed up portion of the Sacandaga River. Dammed in the 1930s for flood control downstream. There are a couple of towns and quite a number of farms under that lake.