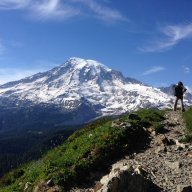 Joined

Jun 22, 2015
Messages

150
So my wife and i are moving from Portland to Salt Lake City next month so she can go to grad school.
A little about myself. I grew up in Oregon, and have lived here for 20 years. I am an avid photographer, so ALL my backpacking trips are planned around photography. I also happen to work at REI, so i have "some" gear.
So I need some suggestions/advice. What would be a killer (not literally
) first trip - either day or overnight, close to SLC? I am really stoked about the mountains you guys have there! Forgive me if you see me post some dumb questions posted from time to time..
I seriously have a notebook with locations written down of places I want to visit soon.
Thanks for the help!
Dustin