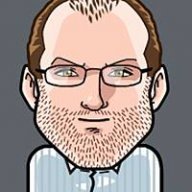 Joined

Dec 2, 2013
Messages

941
I've decided to finally stop being a wuss and try my first solo backpack this summer. I love company in the backcountry, but sometimes it's just hard to find people who are willing to go, when you can go, and go where you want to go. I feel like I am missing too many opportunities by not being willing to go solo.

So that said, and this being my virgin solo trip, I want to do something rather tame. I have a couple of ideas, but would appreciate any comments.

1)Ruth lake area. I figure it's highly traveled, close to the road, and I can maybe go off into the trees and have a little privacy, but still know that other are close by.

2)Ibantik Lake. I guess this one doesn't scare me too much since it's in the lower more accessible reaches of the Uintas. Close to fairly high use areas, though I'm not sure how much usage the actual lake gets. It also looks gorgeous.

3)Amethyst Basin. A pretty spot I've been meaning to get back to for years now. From what I recall it's a heavy use area, so I won't be totally alone.

4)Allsop Lake. This is the one I really want to hit up, but am a bit scared that it's a lot more out of the way than the others, but it still seems like it receives moderate usage, and there would be a good chance I wouldn't be completely alone.