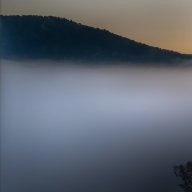 Joined

May 19, 2012
Messages

1,620
My wife and I have worked out a system, that if kept in place might keep us safe. We have limited or eliminated close contact with other people, including our 29 year old son, who understands and supports us. I, like
@Yvonne
, have chronic lung issues, and it would be most unfortunate if I contracted this disease and got pneumonia again.
I work in an architects office, with the guy I am a consultant with, along with 2 other people running their own businesses. They are able to work from home, and we use Go To Meeting and other apps to meet with consultants. I have not seen my boss in almost 2 weeks. I am the only person using the office, as It is easier for me to stay there, as everyone is working from home. My hours have been greatly reduced due to the current situation. My wife works in a garden center doing inventory, and she has cut down her hours and works early in the morning to avoid people. So, the only time we have to be around other people (some of whom are acting like nothing is happening in the world) is going to the grocery store, which we are doing once a week, and the pharmacy which I only need to visit every 2 weeks. Luckily we have our savings, so we can survive for quite a while, a luxury most people do not have. I thought I could not stop working due to paying the bills, but we have worked it out mainly through sacrifices. Wine is not one of the things we have cut down on, as we have our priorities. We have a dog park below our house where we can walk our dog Cato, as well as numerous trails in and around the community. We are going to Dominguez Canyon in a couple of weeks, as I am working on a collaboration with another artist in town on a gallery proposal about "Stone", how some cultures felt that stones were once people and acted as interpreters, communicators from the past, a function of time. An interesting yet challenging concept.
From Norman Maclean:
"Eventually, all things merge into one, and a river runs through it. The river was cut by the world's great flood and runs over rocks from the basement of time. On some of the rocks are timeless raindrops. Under the rocks are the words, and some of the words are theirs.
I am haunted by waters."
BCP has been a good outlet, and an essential part of the day that I look forward to. Everyone stay safe. Cheers.
Last edited: