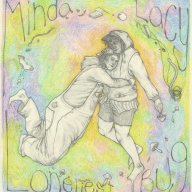 Joined

Mar 10, 2016
Messages

218
Having been interested in Cave Canyon for some time, it found its way to the top of the que and off I went. I found myself, quite by accident, at a very nice campsite atop Grand Wash Cliffs overlooking Meadview just beneath Rampart bm. Sometimes not paying the closest of attention to choice of dirt roads works out well. So I tromped around a little, hitting a high point north,
and then going up Rampart,
before getting a few moon rise shots.
Next morning I found the dirt I was looking for previously and took a stroll down Cave Canyon for a ways. Very nice.
Once back at the truck I moved over to another very nice camp to watch another sunset and moon rise before shuffling the playlist off to sleep.
Woke up early the next morning and headed home
after stopping to enjoy a nice sunrise.
"
Last edited: