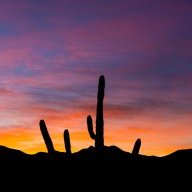 Joined

Apr 22, 2013
Messages

320
Work has been a beast lately and I've been missing my sandstone fix. Managed to get a couple of days off headed to Glen Canyon for a two day kayaking/camping trip. Saved up my REI points and bought some new gear and couldn't wait to test the new sleeping pad & pillow. I've found kayak camping to be a good hybrid of backpacking and car camping as the weight isn't an issue, but space still is.
Labyrinth Canyon had been on my mind and the 14 mile paddle one way from Antelope Point seemed like a good destination. Looked at the route on Google Earth and charged up the batteries on my GPS and headed up into heaven...
Got out of the kayak every now and then to stretch the legs and check out the scenery I was paddling by.
That's where things got a little interesting... as I was paddling along and coming up on one of the junctions I picked up my GPS which I had used a carabiner and strap to attach to the kayak. Well, the carabiner was attached to the back of the battery cover, which apparently came undone and as soon as the GPS was over the walls of the kayak, splash.... my nice GPS sank to the depths of Lake Powell. This threw me into a bit of a panic as I really wasn't positive how to get to labyrinth canyon. After a little thought I realized I could use the GPS on my phone and with a app called "Distance" plot of how much further it was. This was important as I was starting to get into a nasty headwind and the water was getting pretty rough. I had to start thinking about energy management and conserving my resources
At long last, I see the entrance to labyrinth canyon! I was getting exhausted by the time I finally arrived
But the views... were worth it!
Setup camp which was made intesteresting by some gail force winds. It was a miracle the tent didn't blow away. Thankfully the winds calmed down a few hours after sunset
Got up early the next morning for some sunrise photos and to explore the area... labyrinth canyon beckons me to explore its splender
The early morning was so calm and the mirror images just captivated me! This was heaven...
Finally reached the end of the lake.... time to do some hiking!
The best part of labyrinth canyon reminded me of Antelope Canyon, without the chaos
After exploring labyrinth canyon it was time to find another campsite closer to Antelope Point for a quick departure back to work and reality
Night two campsite was on Antelope Island and was enjoyed with a few cold beers.
Got up early the next morning and made the 4 and half hour drive back to Phoenix.
Last edited: