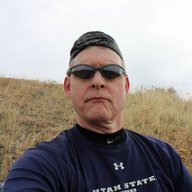 Joined

Dec 23, 2013
Messages

3,551
Eureka! Last week while doing my daily 2 mile walk, my daughter asked me about hardtack. I said, "You mean what the soldiers in the Civil War ate?" I then told her that maybe hardtack would make a good food to take on hiking and backpacking trips. So preparations for this hike began on Friday, as we made some hardtack - well, mostly my daughter made it while I took pictures.
A quick look at the recipe now:
- 2 cups of all purpose flour (we used 1 cup all purpose and 1 cup of whole wheat flour instead) - You know that Scatman needs his fiber.
- 1/2 Tbls. of salt
- 3/4 cup of water
Mix all together - might need to add just a touch more water (2 tsp.) if the dough is still sticky, then cut into squares and punch some small holes in each square, then bake in the oven for 30 minutes at 375 degrees on one side, then flip each piece over, and then bake another 30 minutes. Once out of the oven, then let cool for about twenty minutes.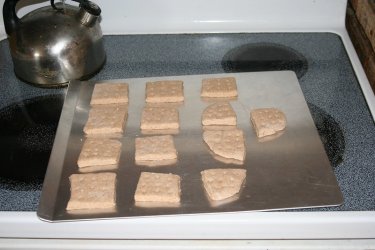 Before going in the oven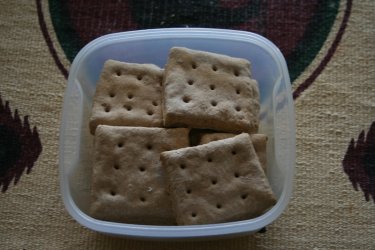 The final product after cooling, and they are as hard as a rock.
So I woke up Saturday morning and headed out to hike to the top of Black Mountain Ridge. I drove to the trailhead, and after hitting the trail it started to sprinkle, and then eventually it began to pour rain. I hustled over to a stand of gamble oak and put on my rain jacket, and also put my camera away in my day pack to keep it from getting wet. I was a bit discouraged thinking that I was going to have to turn around, but I made up my mind that I was going to at least reach the Avenues Twin Peaks before I tucked my tail between my legs and headed back to the trailhead. Once I got to the ridge just north of the northern summit, the rain had let up and was barely spitting at this point, so I decided to head on to Black Mountain. I might add for
@TractorDoc
's sake, that I used my newly acquired used Canon Rebel XT on this hike, along with a Canon Powershot SD100.
This was the weekend for wildflowers in the foothills here in Salt Lake. In the lower foothills, the arrowleaf balsamroot was blooming everywhere. As I gained elevation, the balsamroot was replaced by glacier lilies, all the way to the top of the ridge. Very beautiful indeed! Once on the ridge and heading east, I had one more rain shower to put up with before I could take the rain jacket off for good.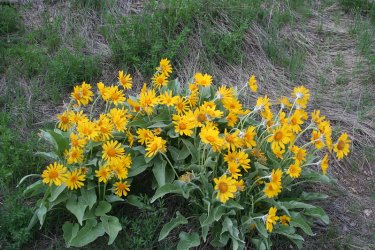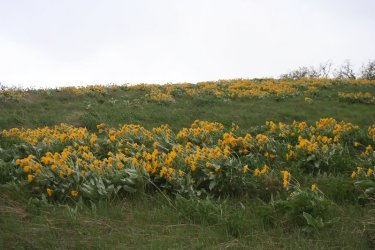 Arrowleaf balsamroot - the star of the show in the lower foothills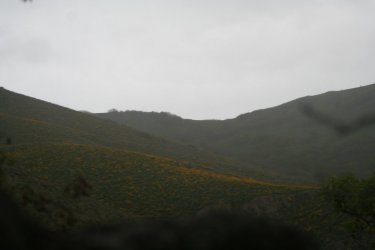 Raining hard at this point, so put my Rebel XT away and used the SD100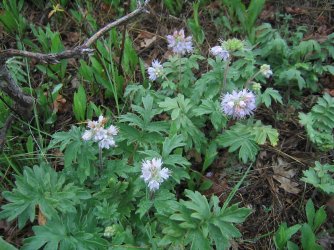 Western waterleaf was plentiful too lower down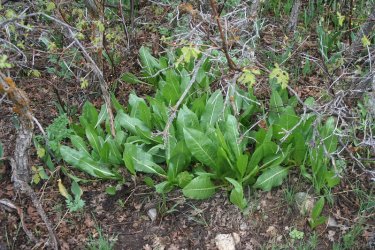 Mules ear coming out. Not blooming yet, but give it a couple more weeks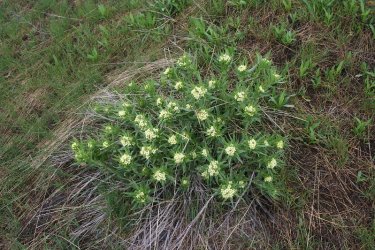 Western stoneseed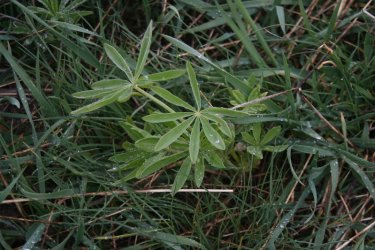 Some lupine starting to grow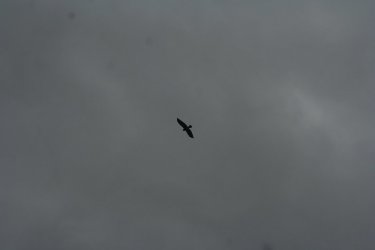 Hawk above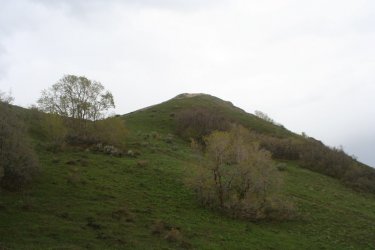 Rounding the north summit of the Avenues Twin Peaks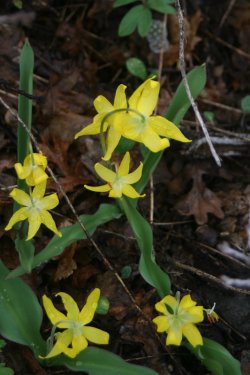 Running into a few glacier lilies at this point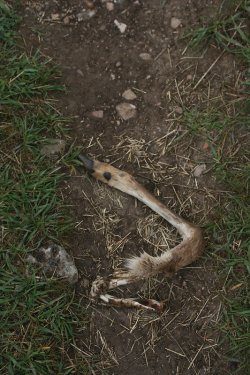 I've seen quite a few of these so fat this year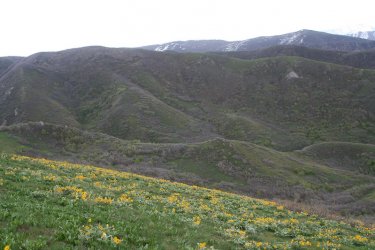 Arrowleaf balsamroot still dominates the hillsides at this elevation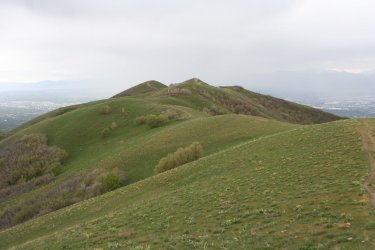 Looking back west towards the Avenues Twin Peaks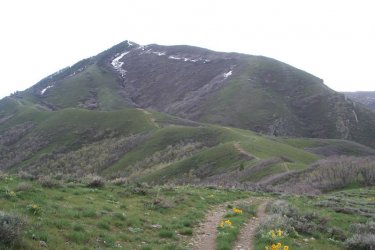 My destination ahead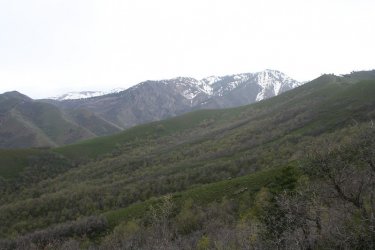 Burro Peak in the rain and across the canyon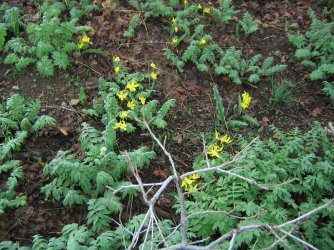 More glacier lilies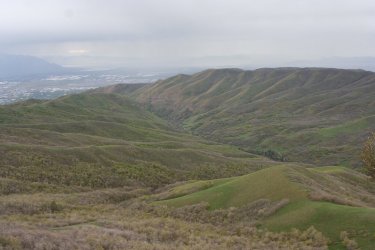 A look down City Creek Canyon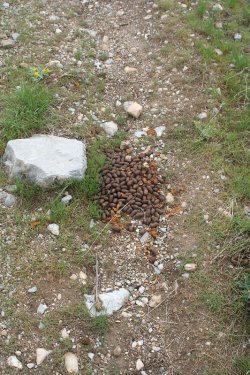 Elk droppings on the ridge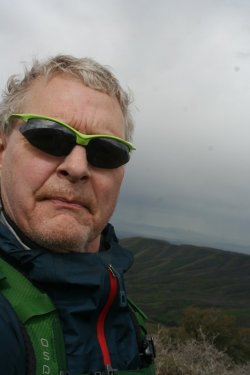 It might be time to take off the rain jacket?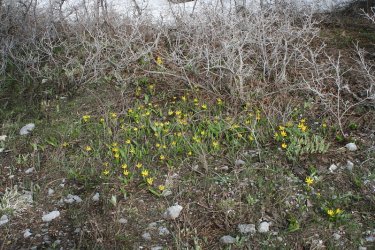 More lilies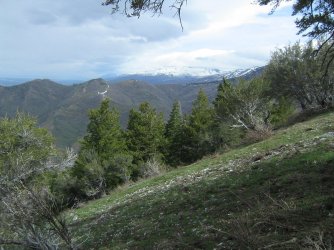 Snow covered mountains to the north above Centerville, as I start my climb to the top of Black Mountain Ridge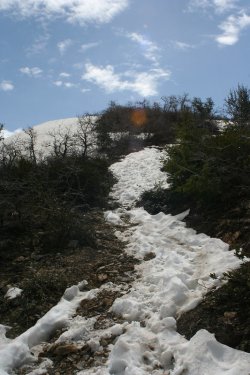 Some snow to deal with while heading up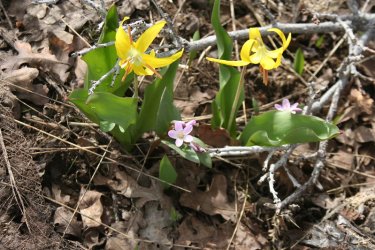 Yes, I took a lot of pictures of these, with some spring beauties thrown in for good measure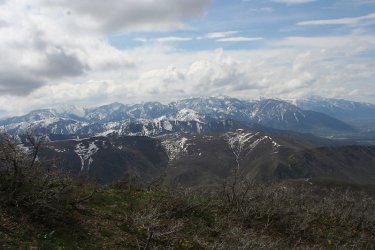 First good look to the south at the Wasatch Front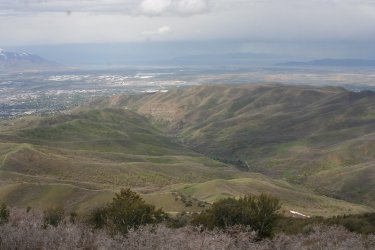 More City Creek and the SLC International Airport beyond
They were everywhere heading up final ridge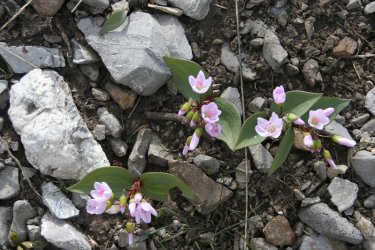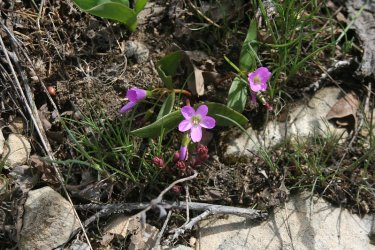 More spring beauties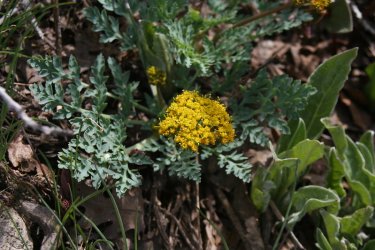 And spring parsley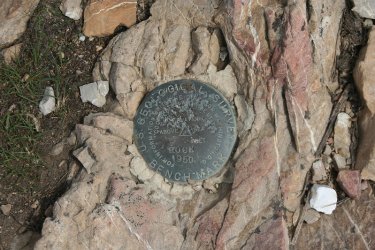 The ROCK Benchmark, at 7793 feet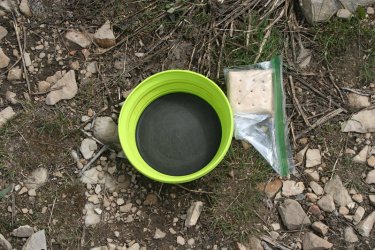 Now it was time to put the hardtack to the test.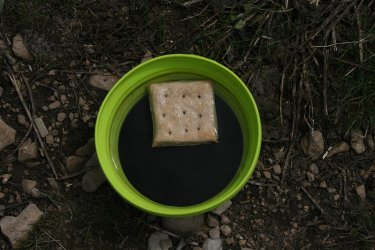 I brought up my collapsible bowl that I use backpacking, and poured some water from my water bottle into it. The directions said that
you needed to soak the hardtack for 5-10 minutes to soften it up some so that one does not beak their teeth. I found that it too about
17 minutes of soaking to soften it up. Maybe it was the altitude, or the water being cold that caused the longer soaking time.
With seventeen minutes to spare, it gave me time to set up my tripod and take some pictures from up on top.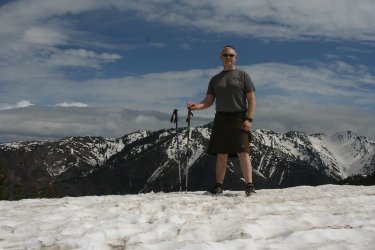 Summit(?) shot.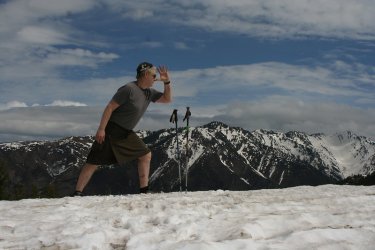 And the BCP greetting for
@Rockskipper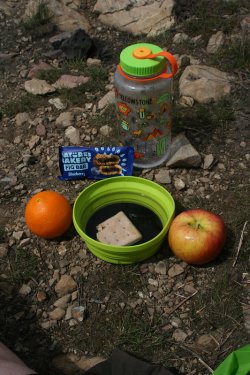 Back to my lunch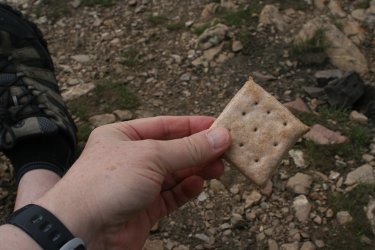 And time to try the hardtack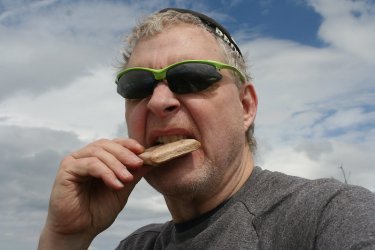 One bite and you're hooked!
So Skipper, I think we should go into business together and make hardtack. We could call it the Skipper and Scat Run for the Hills Hardtack. Marketed to hikers/backpackers who want the real deal. I can see dollar signs in our future! Ka-ching, Ka-ching! What are you going to do with all of your hard earned cash?
I'm also thinking that
@Bob
and I need to make the Wyoming Range Trip all about hardtack.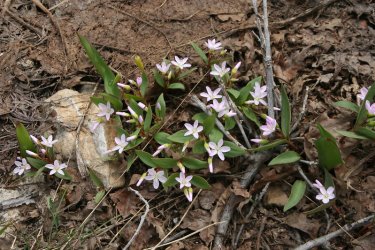 More beauties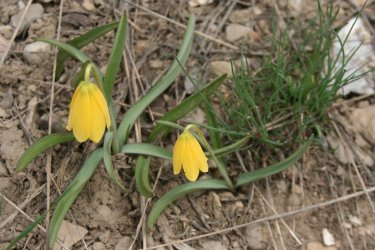 Yellows bells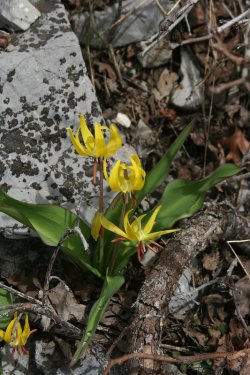 Snail shell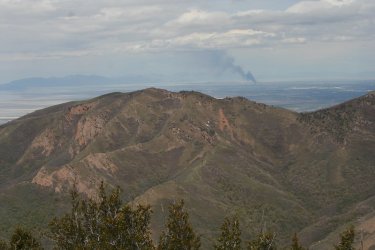 View north to the Dude Benchmark. It appears that something is burning beyond in the wetlands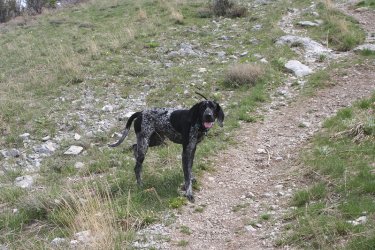 A couple of hound dog shots for
@Rockskipper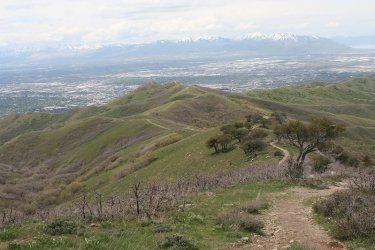 Heading back to summit the Twin Peaks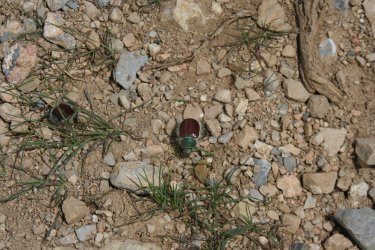 I ran into a lot of these on the way back down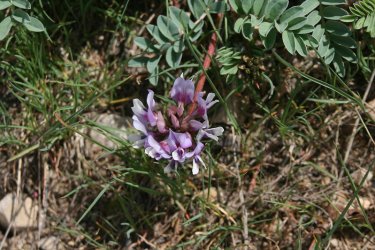 Some type of vetch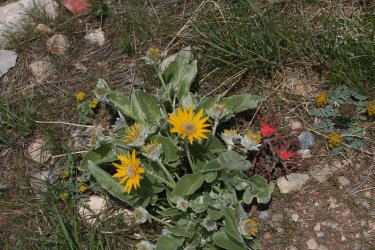 A little paintbrush and parsley beside the balsamroot.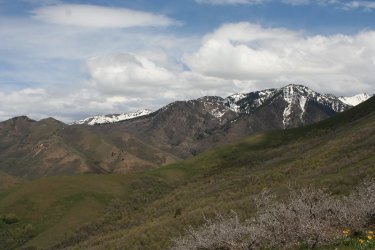 View of Burro Peak without the rain this time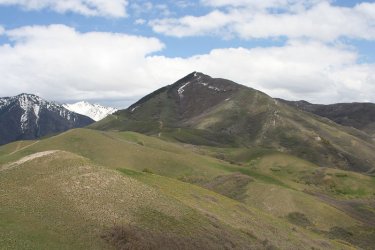 A look back at Burro, and Grandview Peaks along with Black Mountain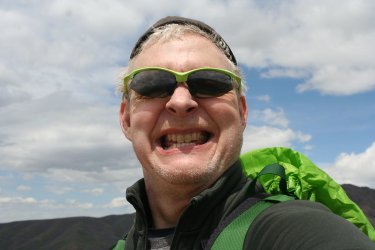 Summit shot from the northern summit of Avenues Twin Peaks. Is that a smile
@TractorDoc
?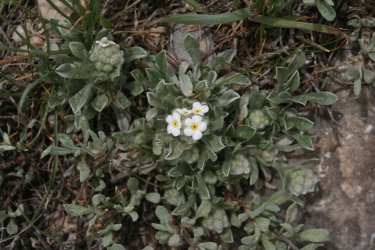 Low cryptantha, between the two summits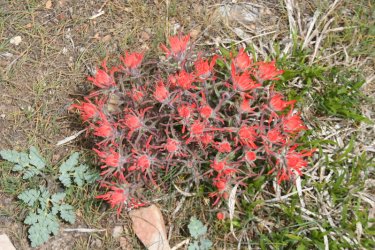 paintbrush between the two peaks too.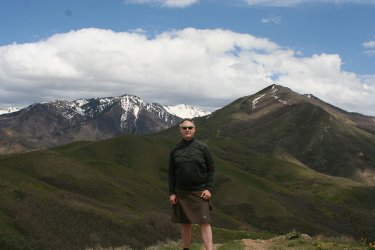 On the south summit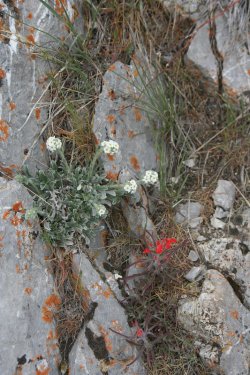 Low crypantha, and paintbrush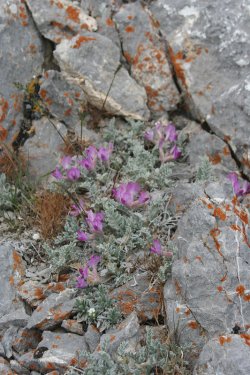 More vetch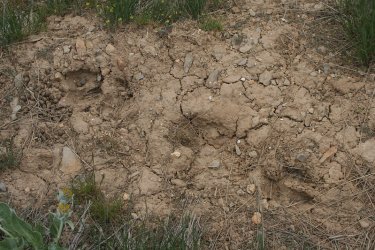 Elk track just off the south summit. This was the first time that I have ever seen elk track on the Avenues Twin Peaks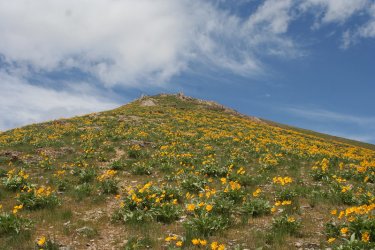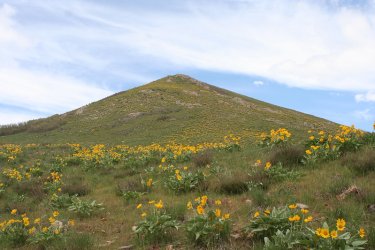 The Twin Peaks were just covered in arrowleaf balsamroot which made them look gorgeous.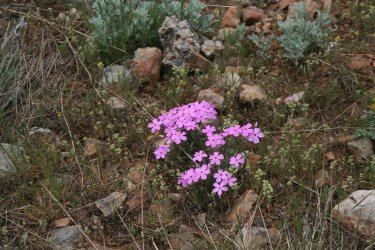 Longleaf phlox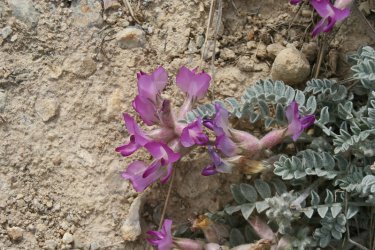 More vetch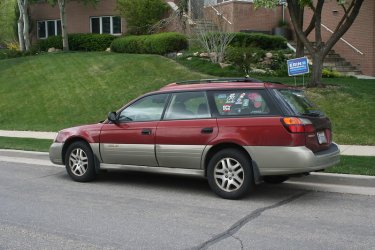 Back at the Sube, which turns 21 in June.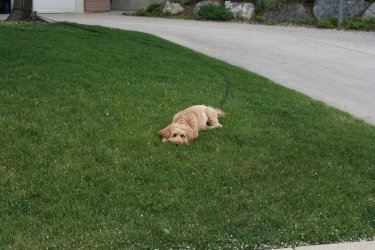 And this is Cooper, who got after me while I was loading my gear into the Subaru before heading home.
Alright
@Rockskipper
, you've got a couple days to give our business partnership some thought.
Tack for the outdoor community.
The End.