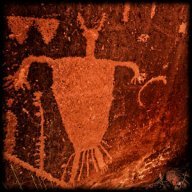 Joined

Apr 15, 2015
Messages

286
I took the salami you suggested and really enjoyed it. No problems with it in canyonlands in Aug.
Had that with some hard white cheddar GF crackers, raisins, and peanuts.
Best lunches we have had backpacking in a long time.
We now live very close to a Whole Foods market and further away from all the others. We were in need of a good hiking salami and gave their Gusto Napoli, Applewood smoked salami a try. It is not inexpensive at 10 bucks for 6 oz but one can see where that money went. It is the best salami I've ever eaten by far. I'm spoiled now and doubt I'll go back to anything else. We had it with a nice grass feed cheddar to accompany it but will find a good Gruyere to go with it. That is one of the top recommendations for hiking/backpacking cheeses by the cheese sellers in Europe and a cheese we already like and use.
Give this one a try and see what you think. I think everyone on this forum might like this salami.