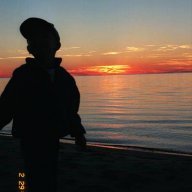 Joined

May 14, 2013
Messages

127
I have been making a meal plan for a 3 day hike. My son is gluten intolerant so off the shelf backpacking food generally doesn't fit the bill. I usually take canned chicken and roast beef and then add a starch etc. The cans are heavy. So I have been doing some day dreaming about it.
Canned meat is usually cooked just prior to canning or during canning. The heat kills any potential pathogens (hopefully). Maybe it just decreases the bacterial load to a tolerable level.
When the product (lets say costco canned chicken) comes out of the can it is exposed to the outside world which can inoculate it with germs. So we refrigerate it in an attempt to slow down bacterial growth.

Now here is where I would like some input.
What would happen if I opened the can in a "clean" environment and immediately placed it into a food saver bag and sealed it? I have moved the chicken from one container to another with a minimum exposure to the outside.
Would this have any shelf life?
Could I take this on a hike and not poison myself?
What if I dropped the chicken that is now in a food saver bag into boiling water or a pressure cooker to pasteurize it?
I kind of did an internet search with no results.
Thank you
Jack
P.S. I looked on a can of spam and nowhere does it say to refrigerate after opening.